We celebrated our Warrior athletes tonight! Thankful for all that our coaches, parents, and kids do for this district!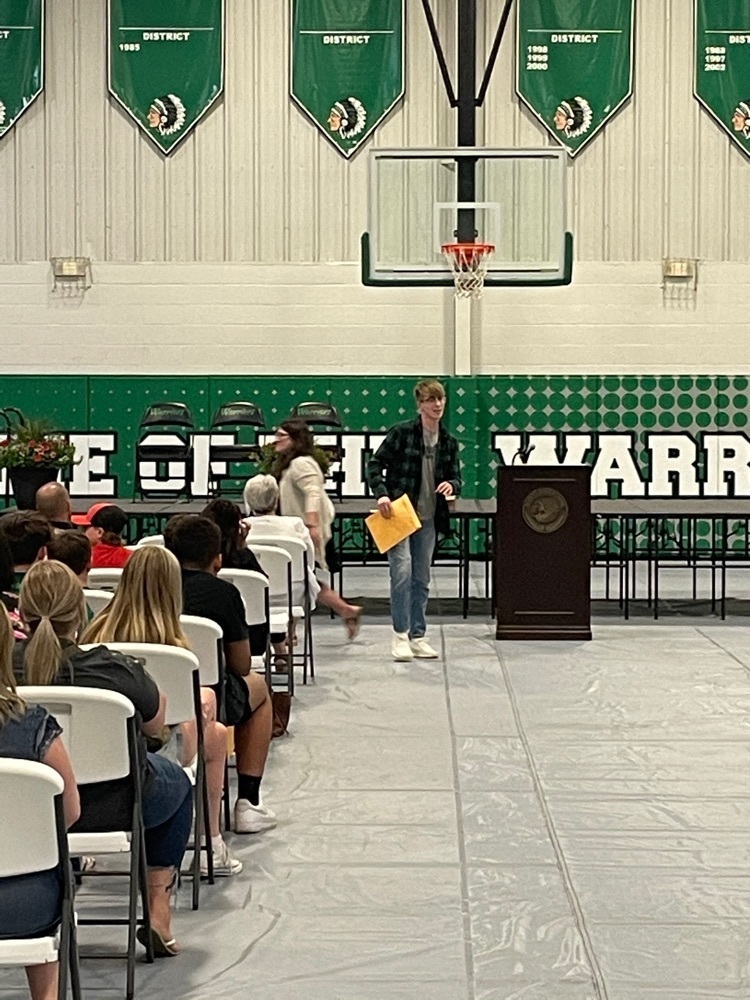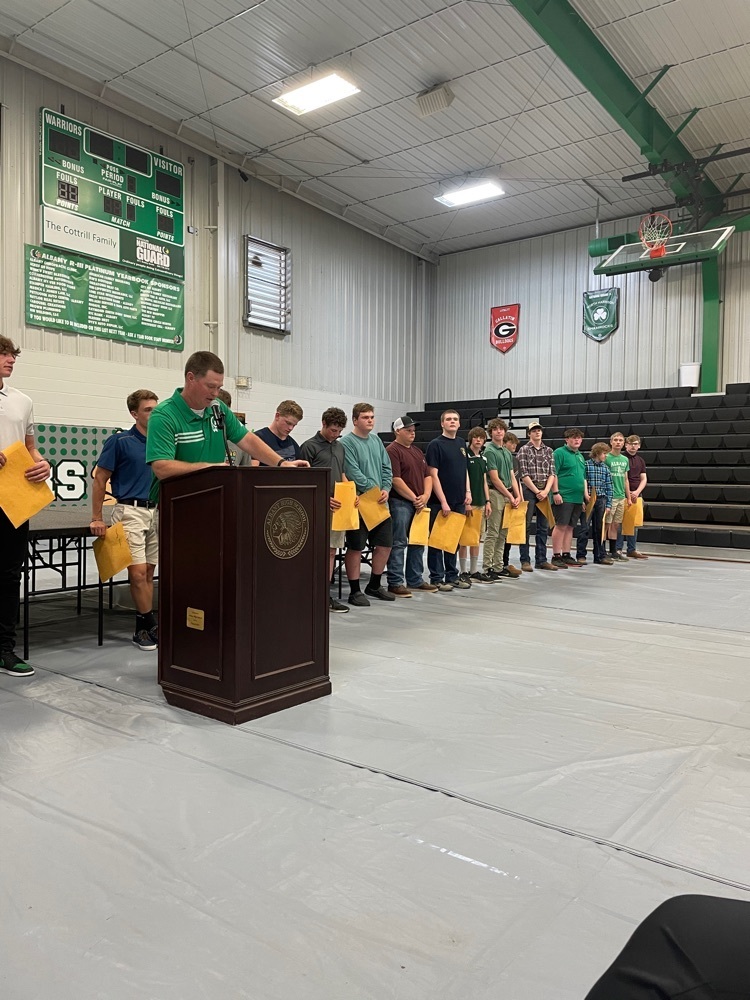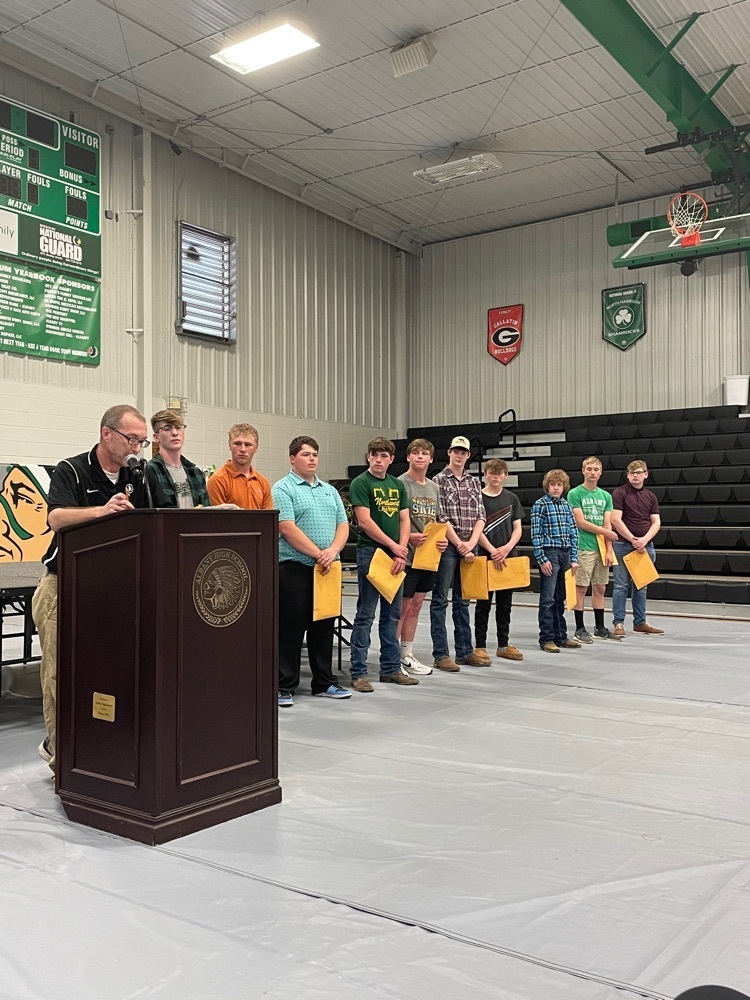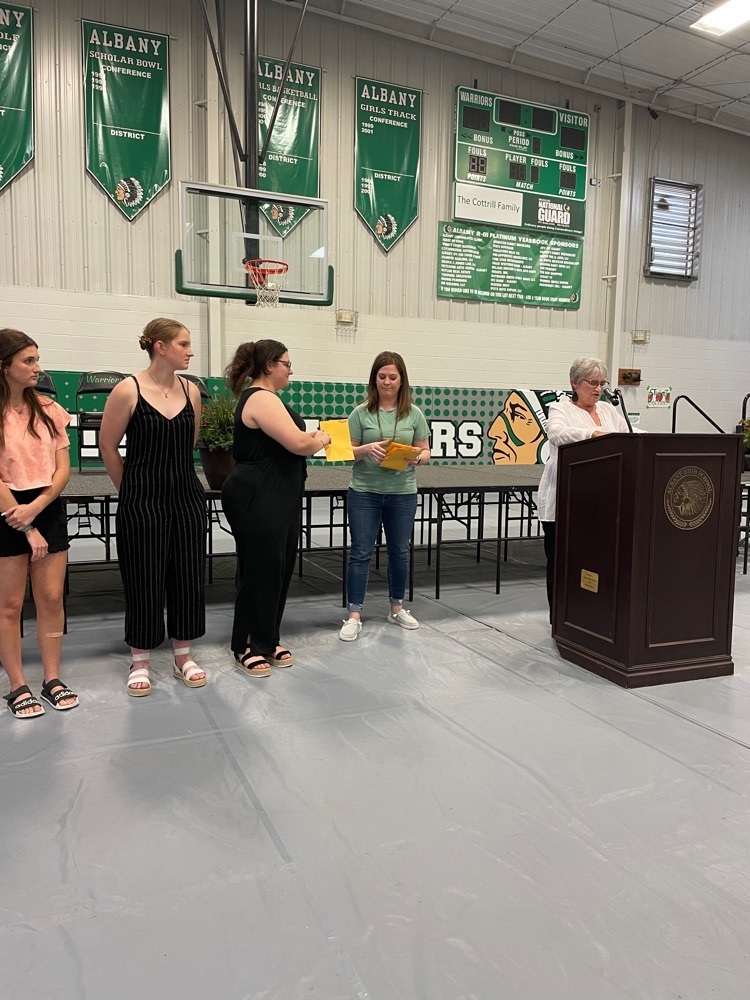 Today was 6th Grade Transition Day! We welcomed Mr. Ramsey's 5th grade students to the high school for a tour, lunch, and a Q&A session with teachers and current students. Excited to get these kids in the building next year!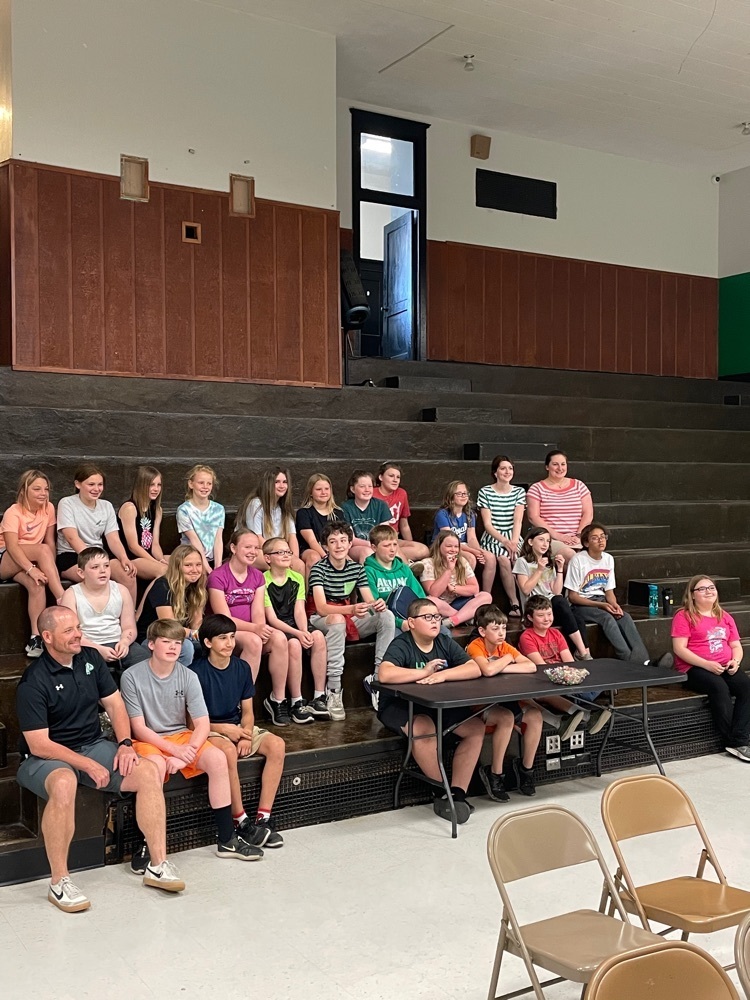 Today in STEM, the 8th graders created their own lightsabers using milkshake straws, coin cell batteries, and 10mm LED Diode lights!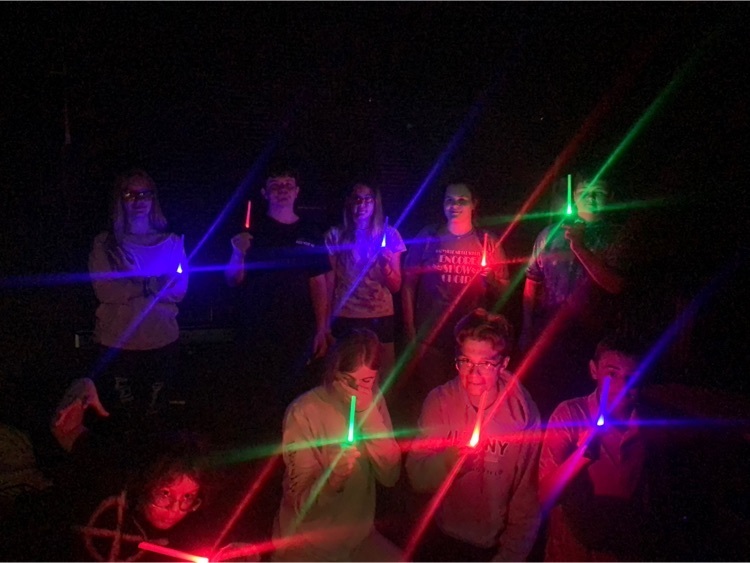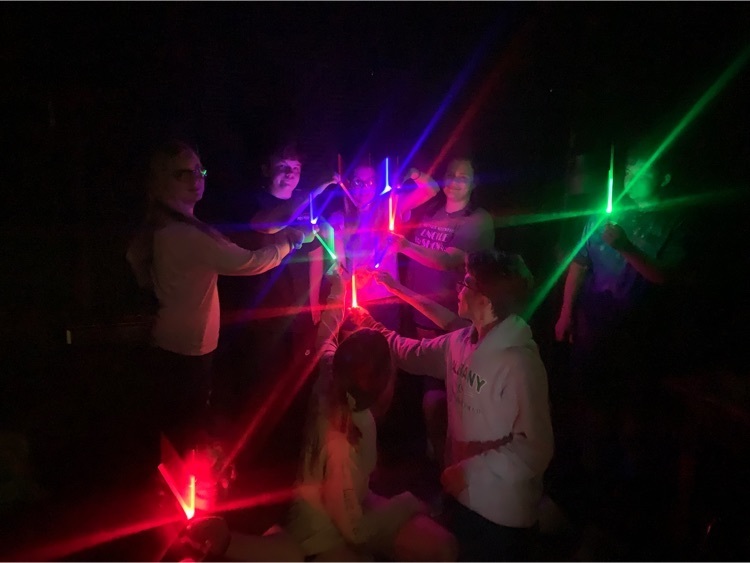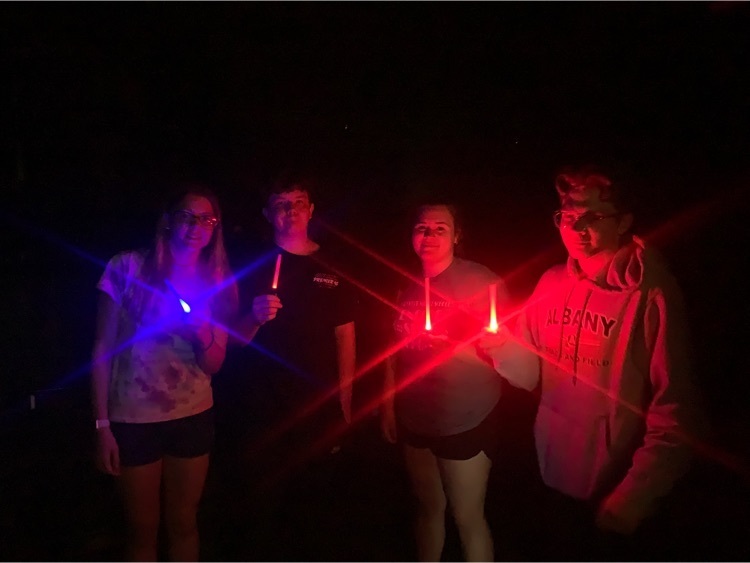 These kiddos got in on the AR reading fun today! This group met their reading goals for Mrs. G and Mrs. Holcomb. Much fun was had! Mrs. Runnels wanted to let everyone know Sam Stamper was the fire pit master!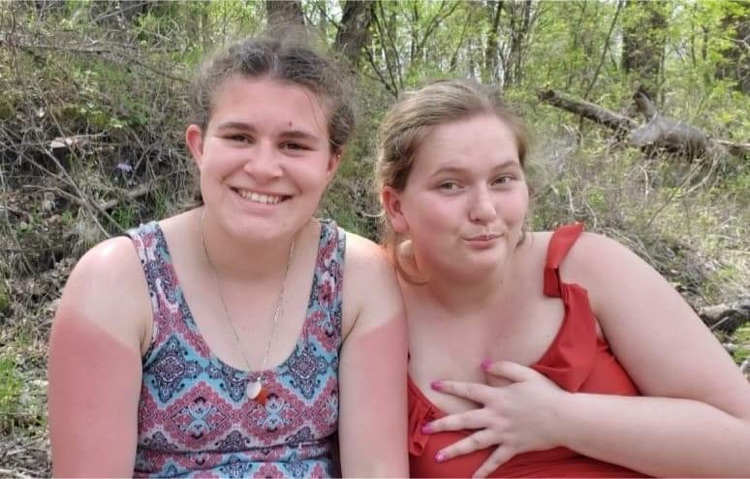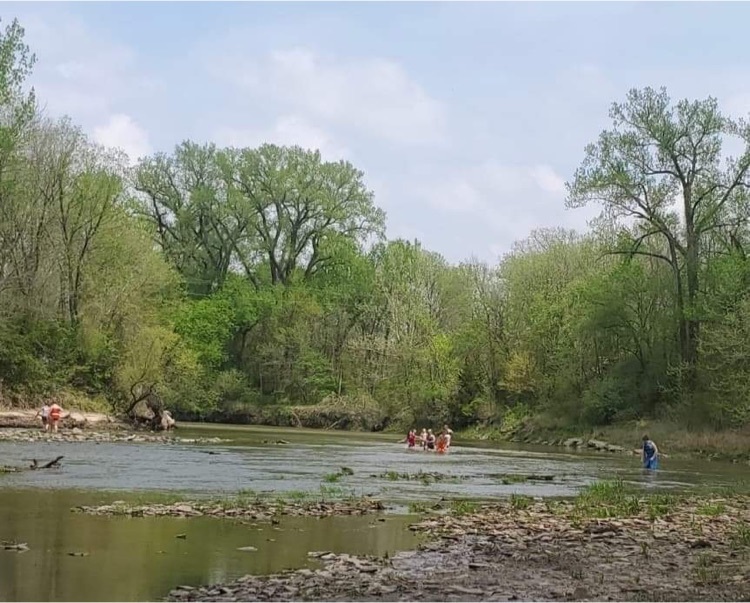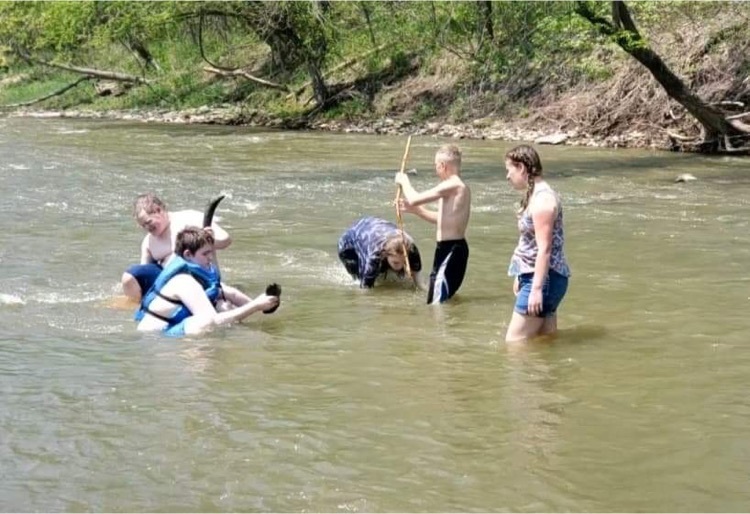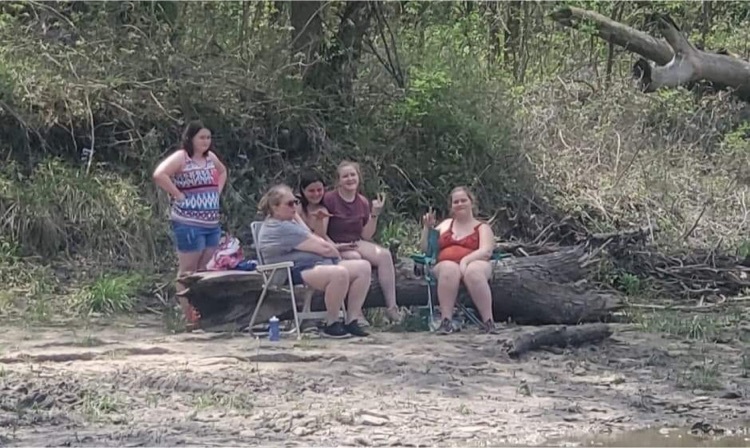 Thanks for an amazing lunch today! Our lunch ladies are the best! Is that Mr. Quick I spot working the hibachi grill? The food was excellent!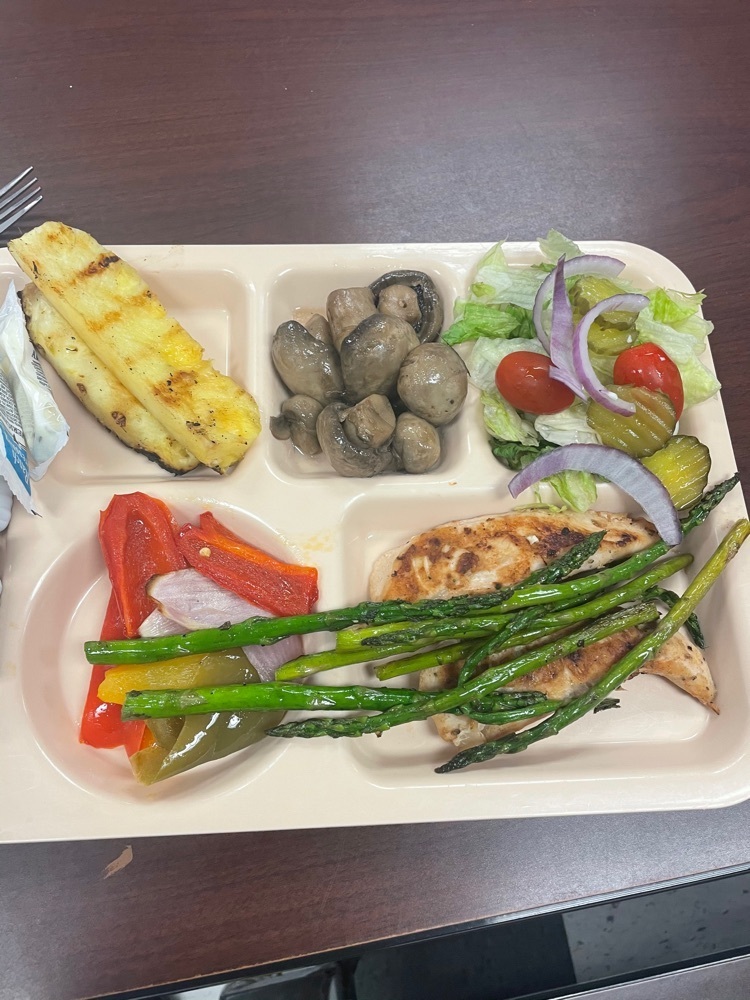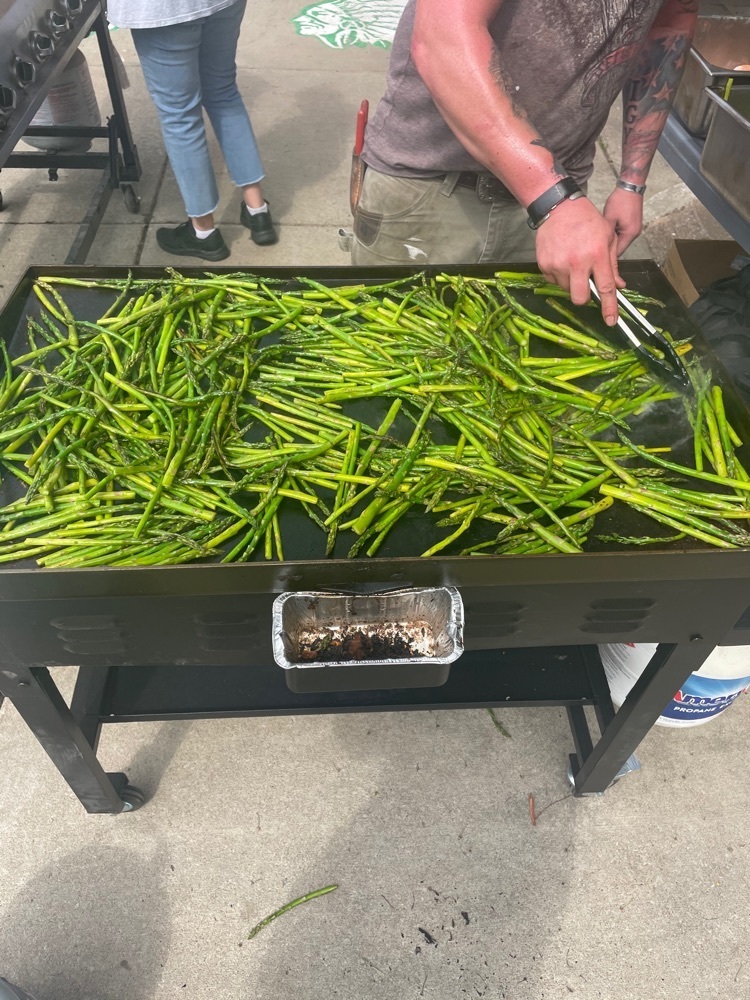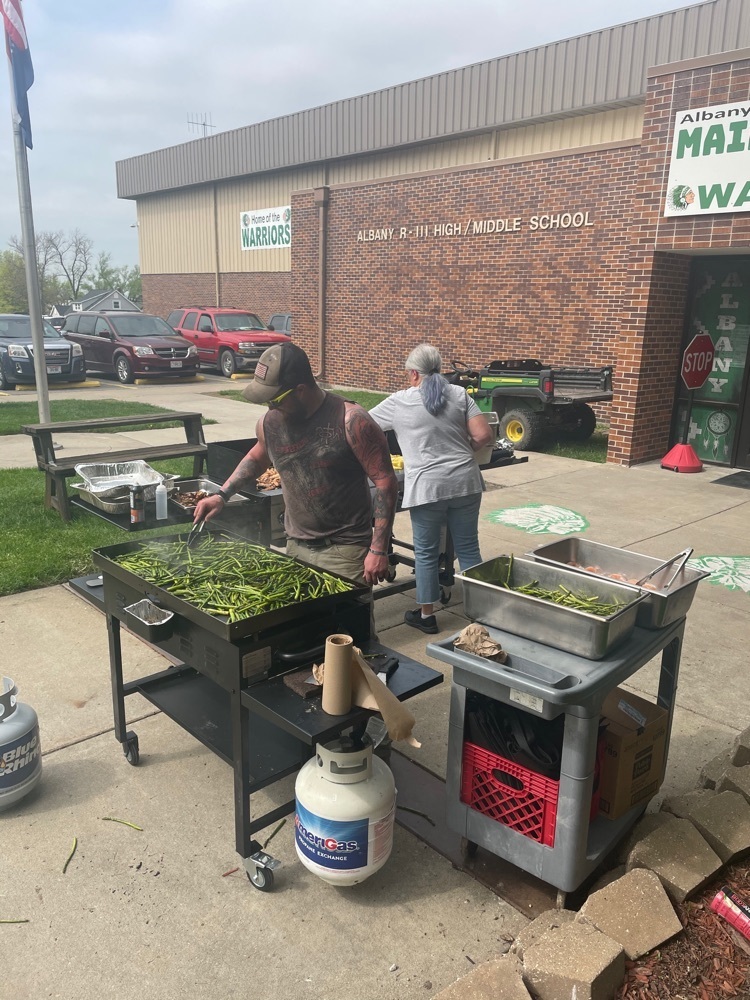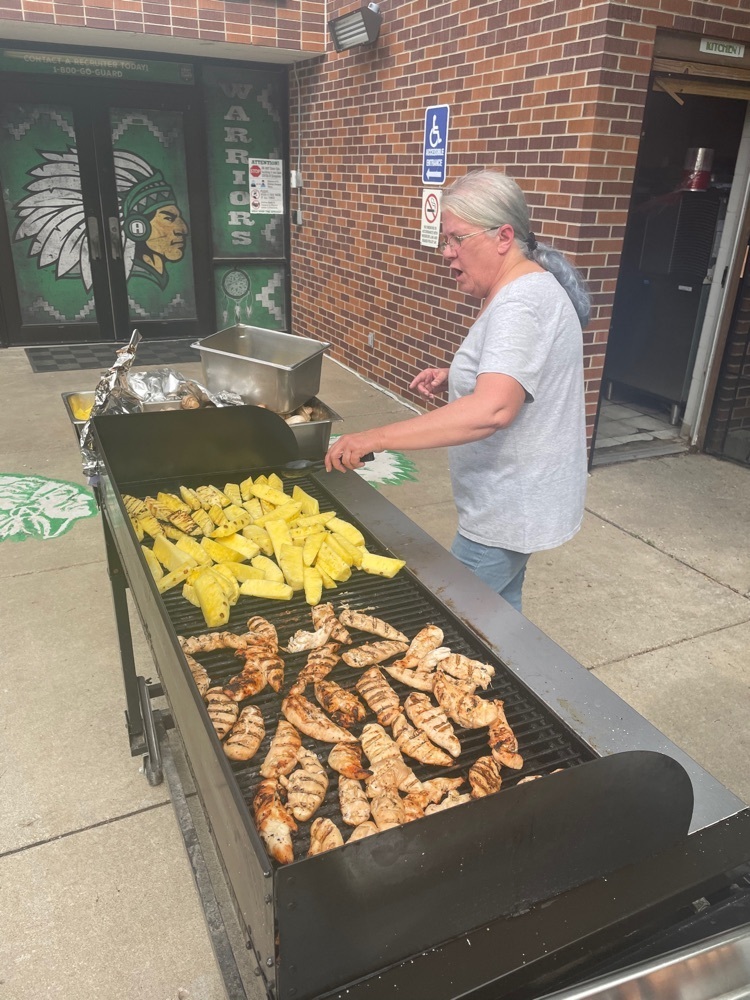 Mrs. Crawford's class celebrated with our cadets for their last day with us! Thank you Ali Wink, Garrett Phillips and Kaylee Neville!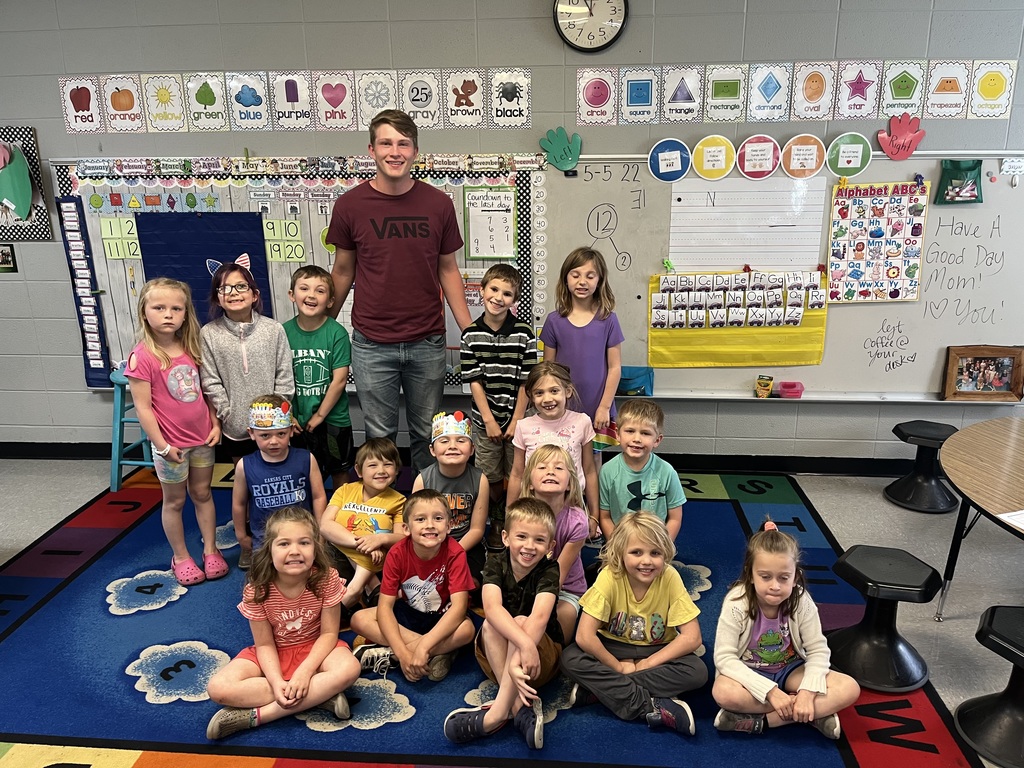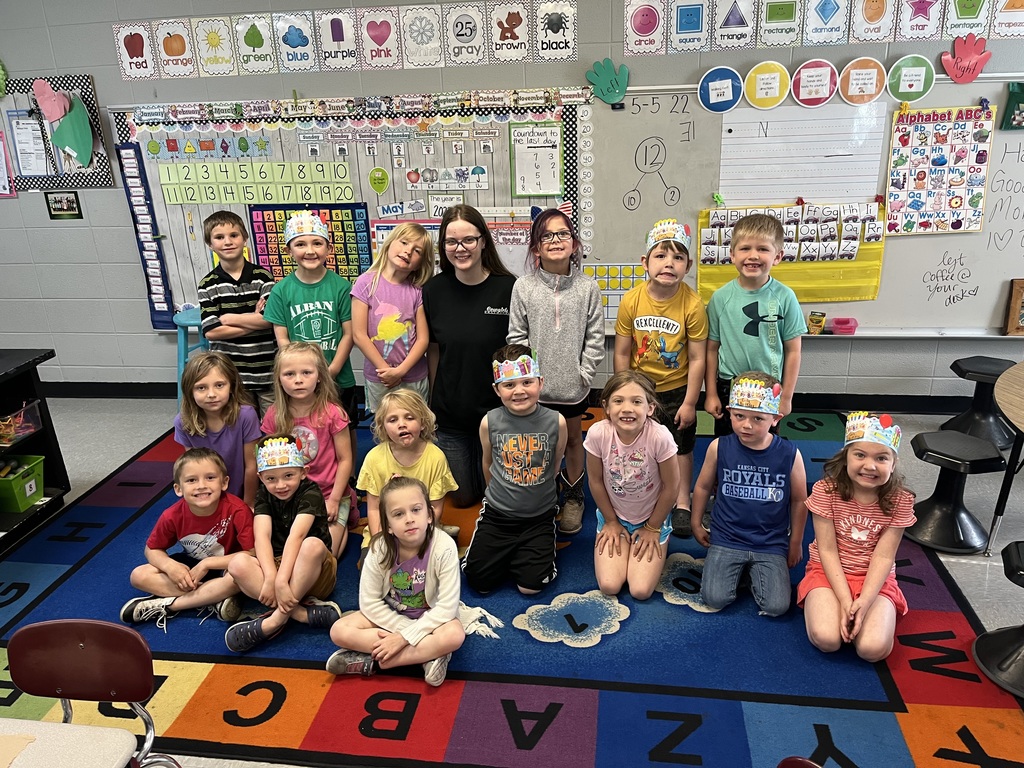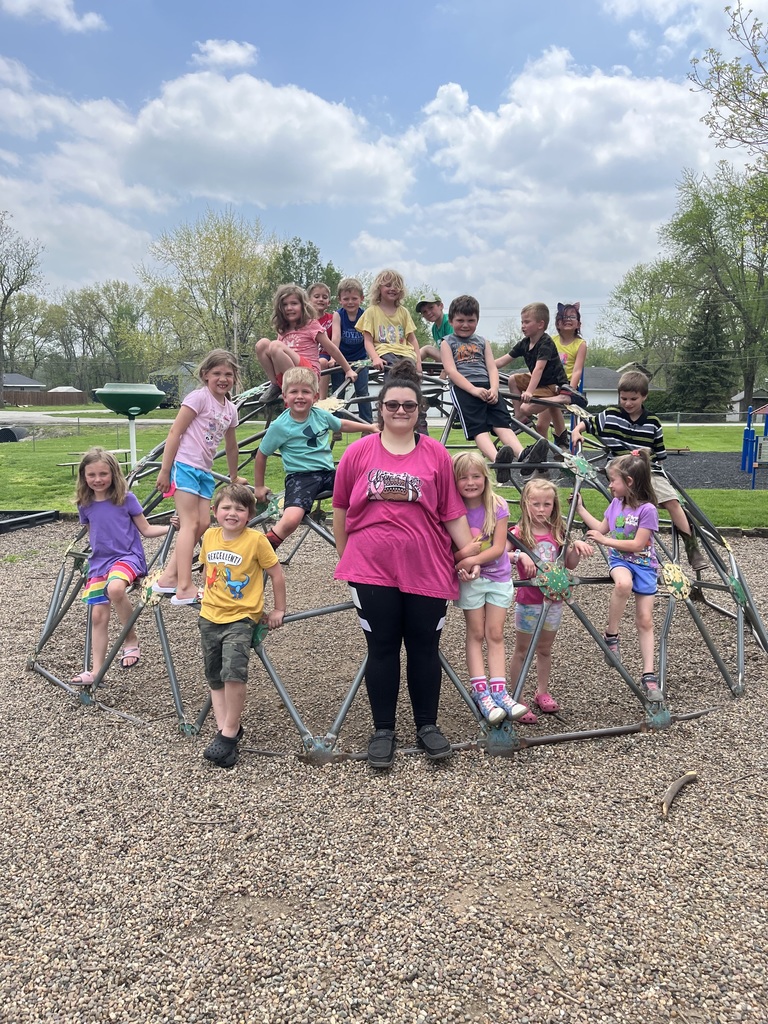 We appreciate our cadets! Our class wishes Cade the best as he graduates and heads to college.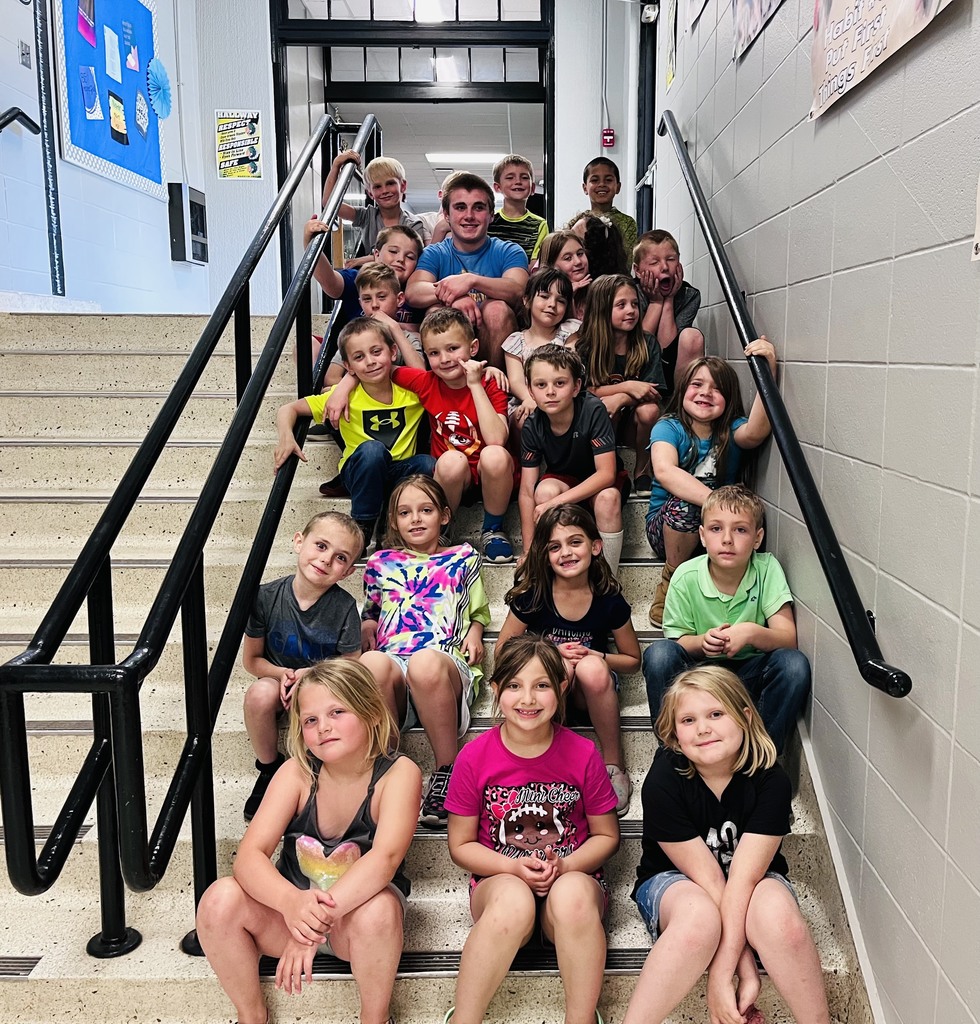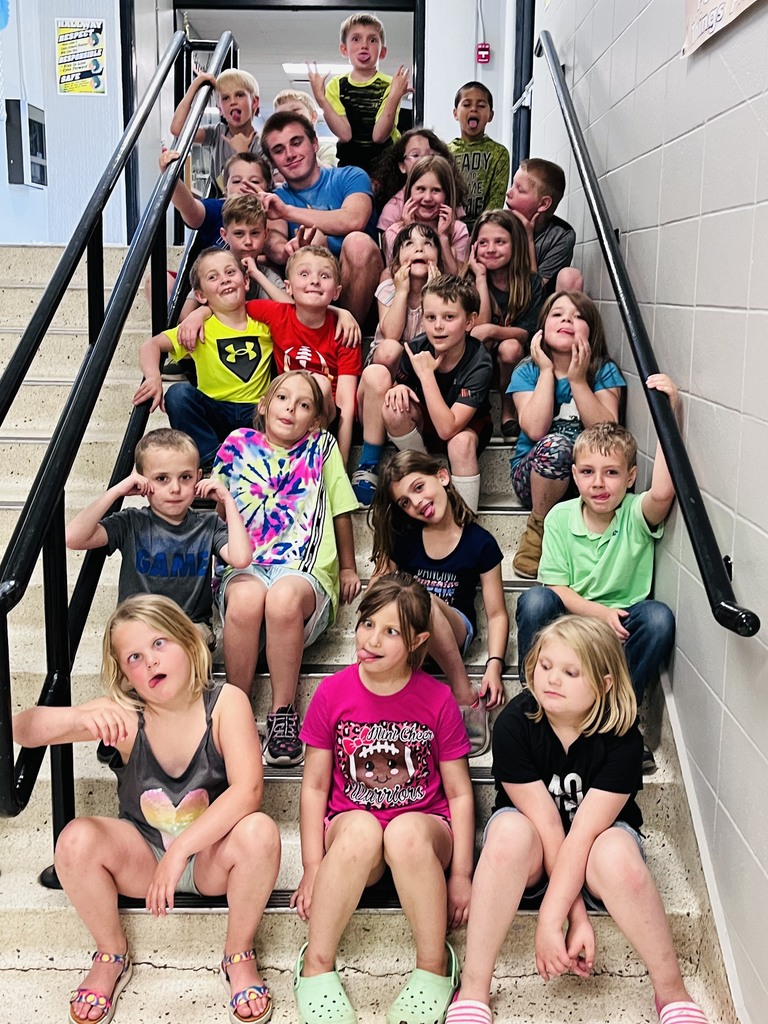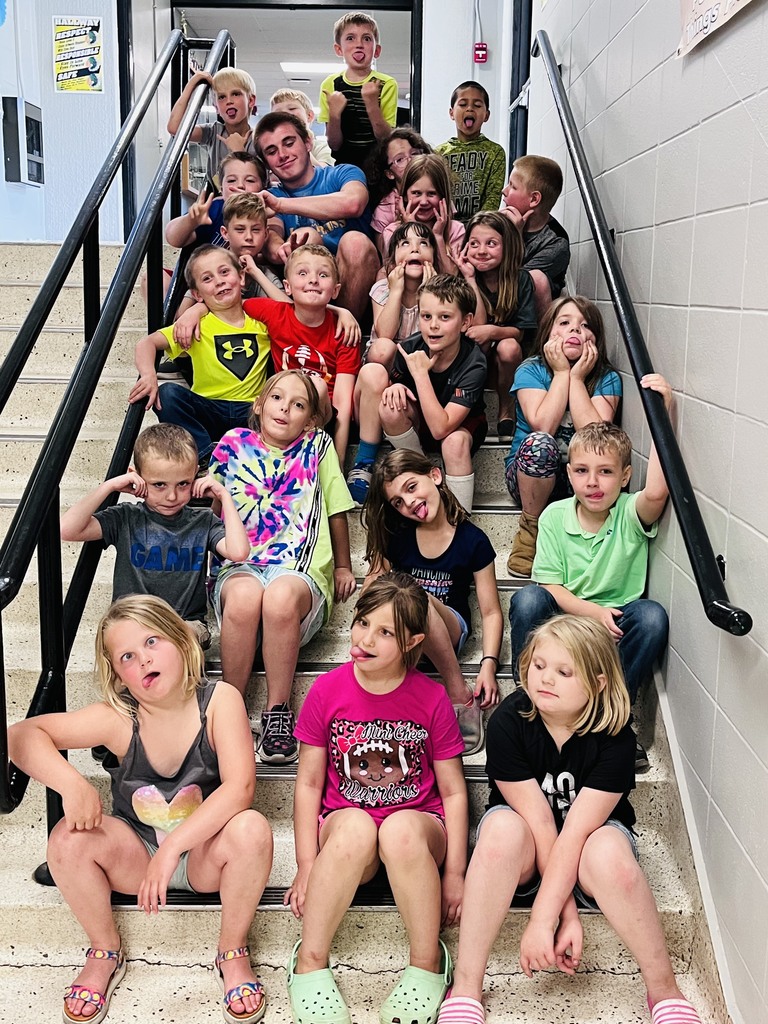 What a night! Our fine arts department is top notch! Thanks to the talented student body, our wonderful parents, and Mr. Schisler and Mrs. Ruckman for all that you do!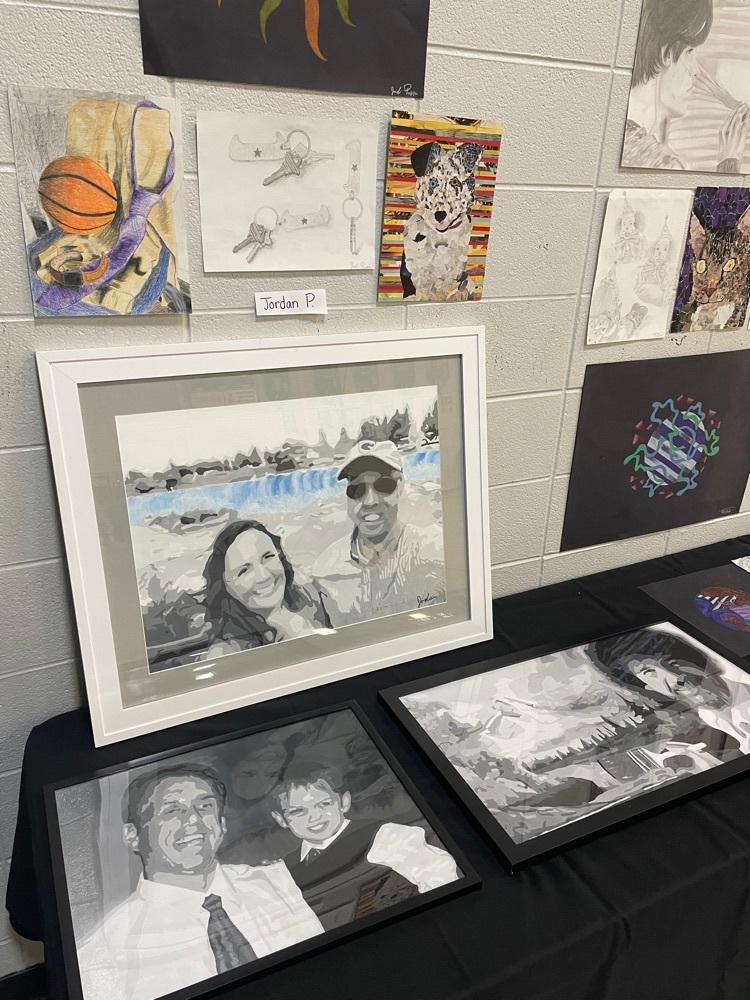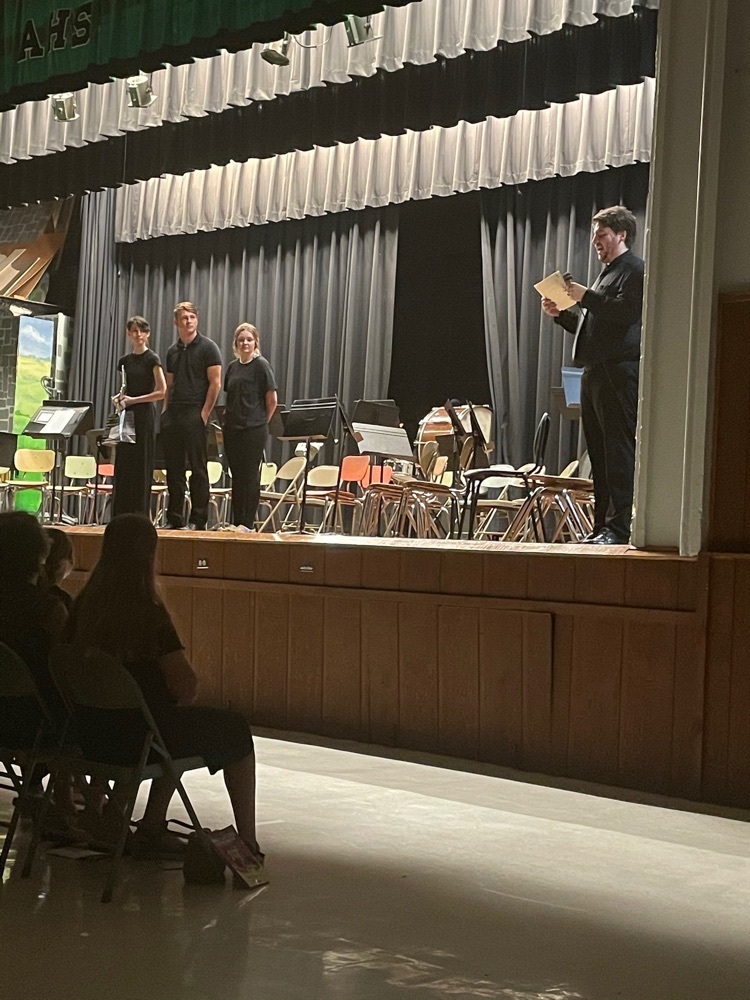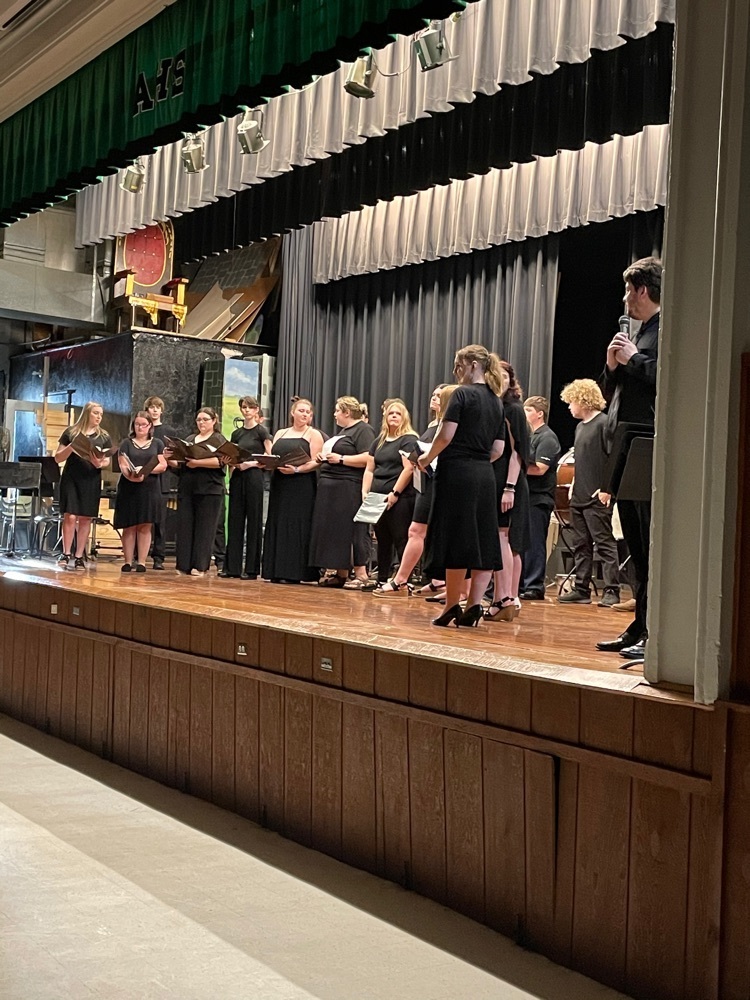 What a neat event for the ladies of the junior class. They were invited to have tea this afternoon! They cleaned up nice and represented their school well!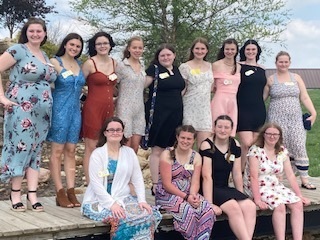 The 7th grade band sounded great! Nice job everyone!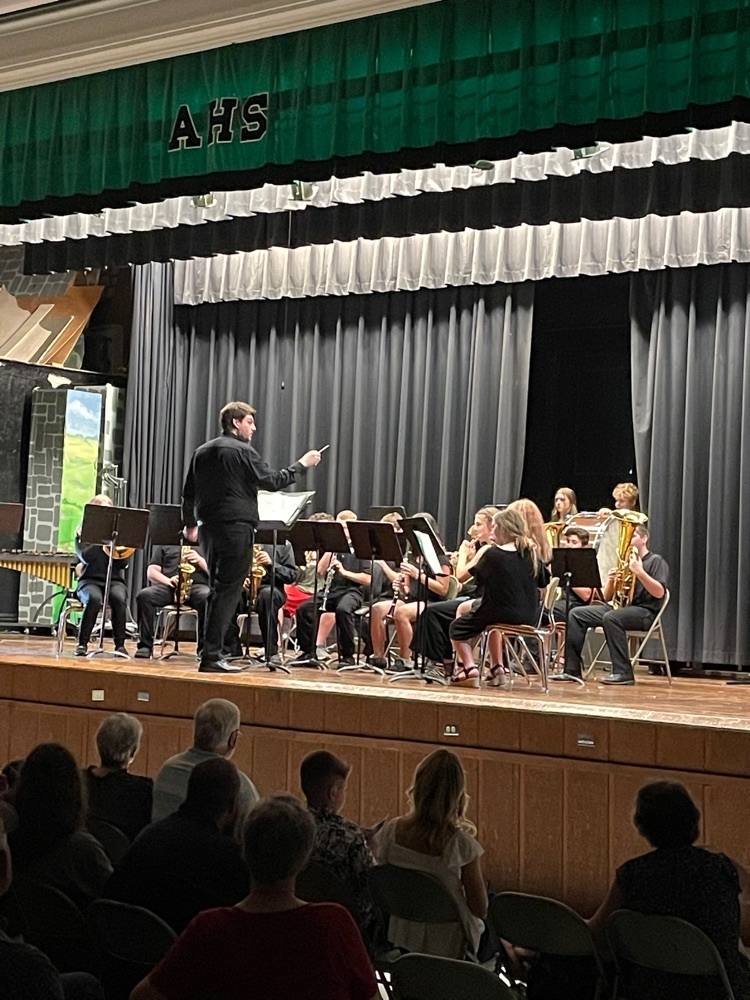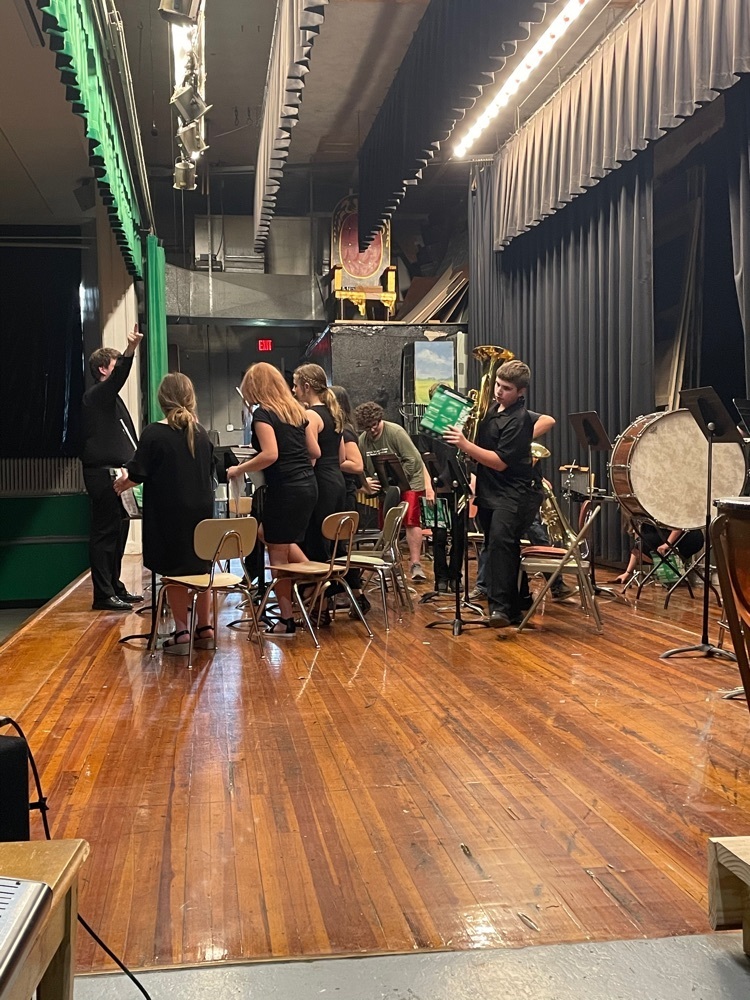 The 6th grade band is sounding beautiful! They clean up pretty decent as well!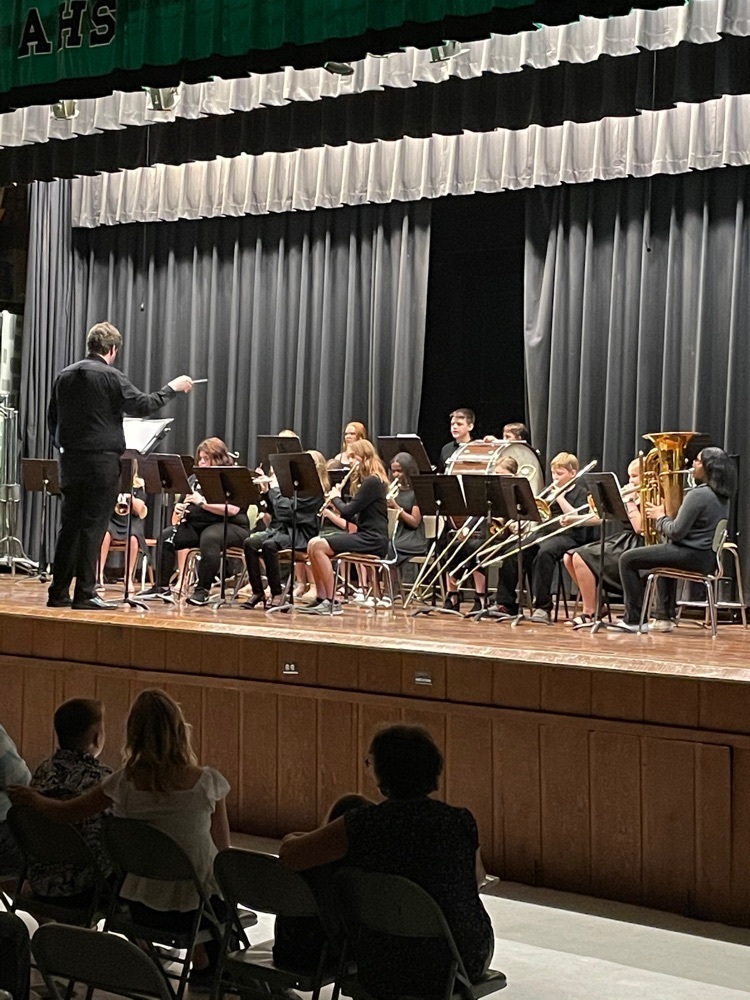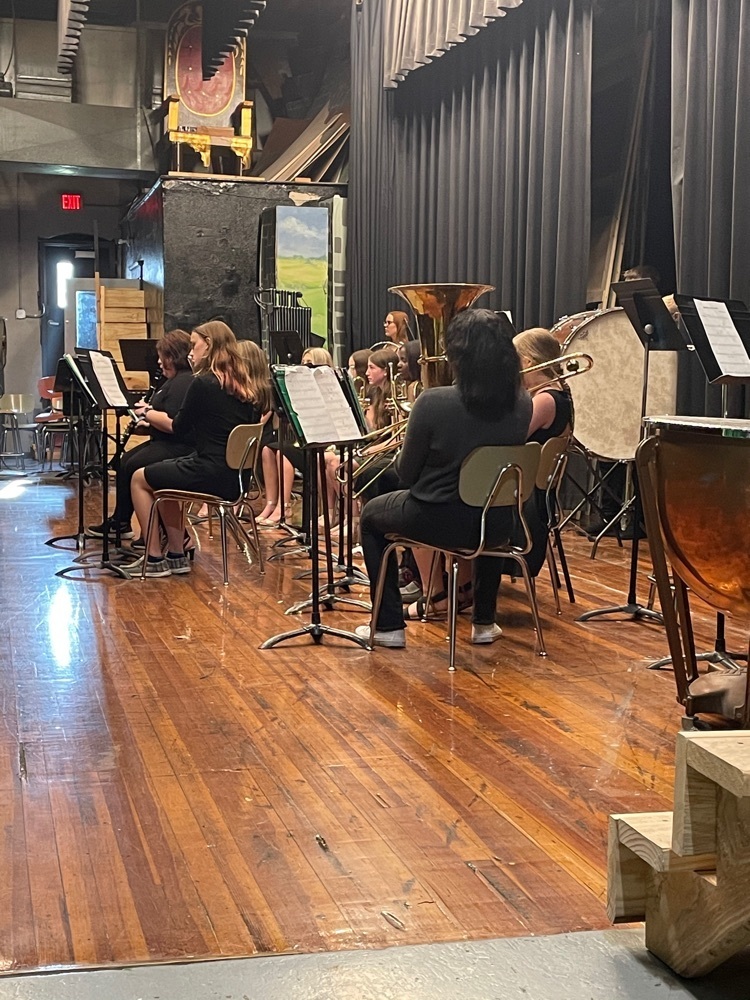 Just a few pieces of student artwork! These kids are talented! 🎨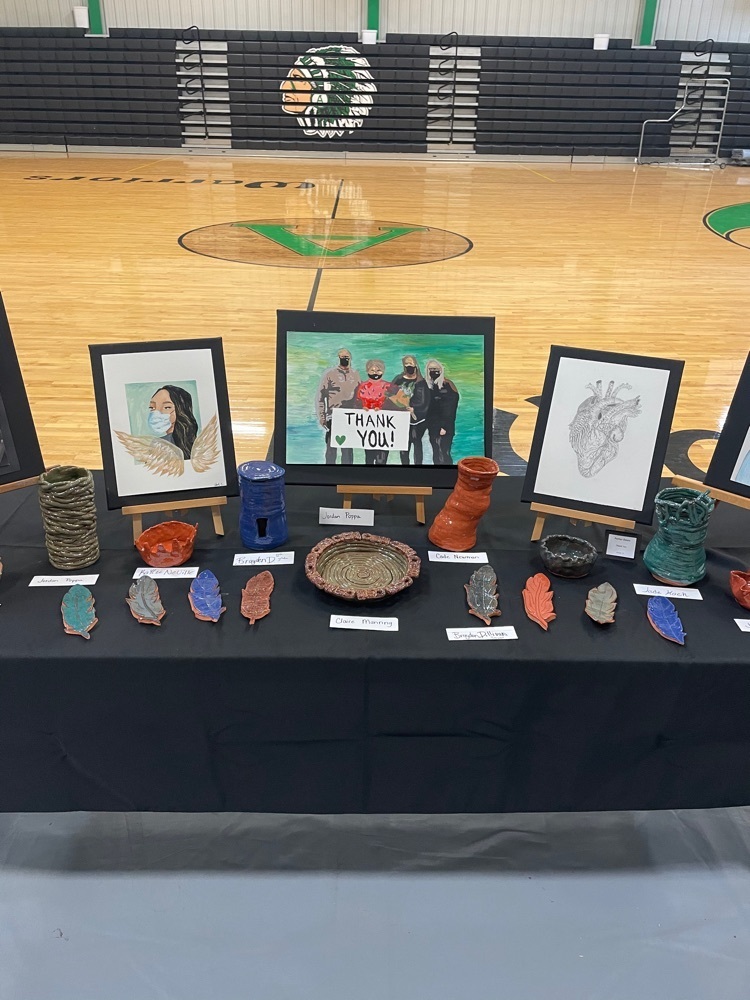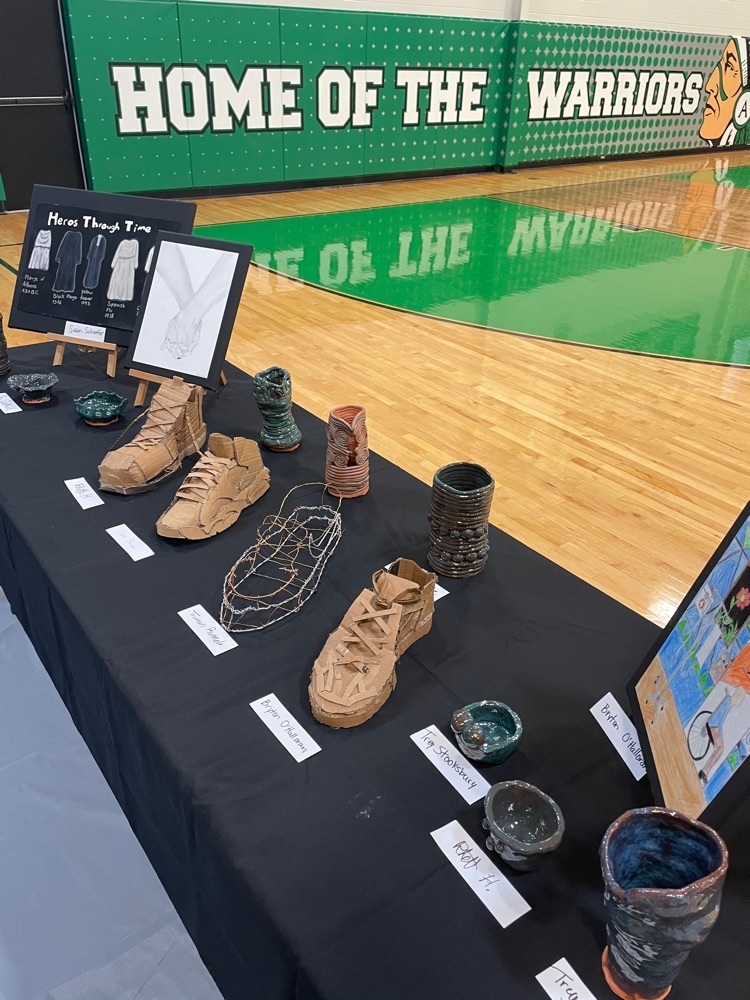 Make sure to stop by the high school tonight! We have our art show at 5:30 which is setup in the new gym. Following the art show will be our spring concert! We hope to see you there!
The kids had a fun day celebrating their 4th Quarter AR achievements!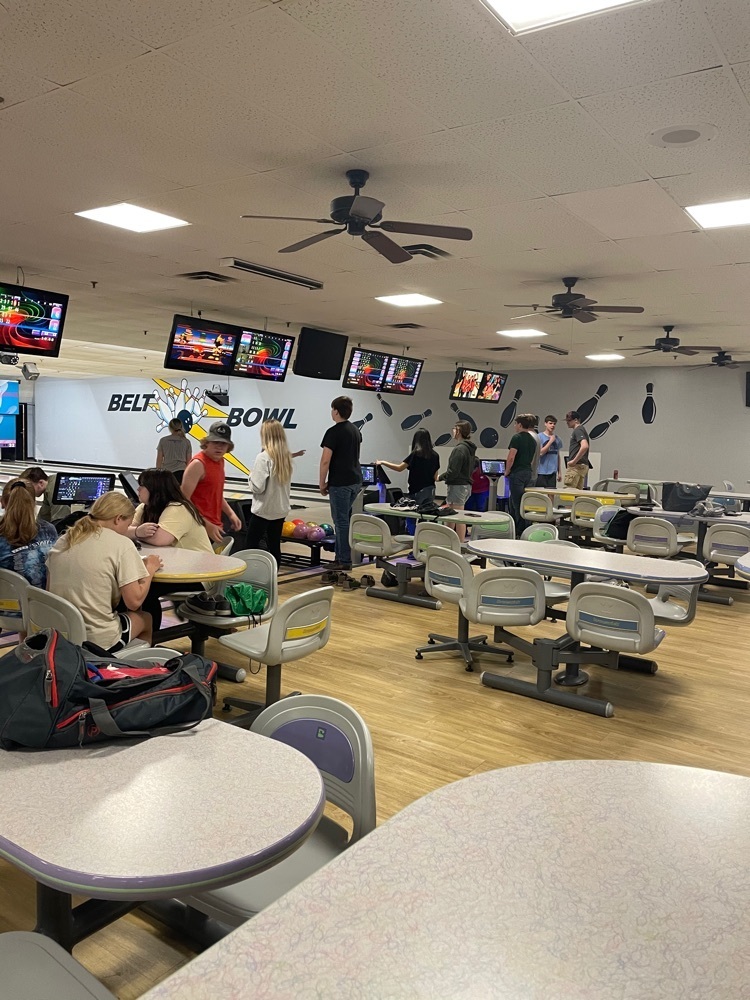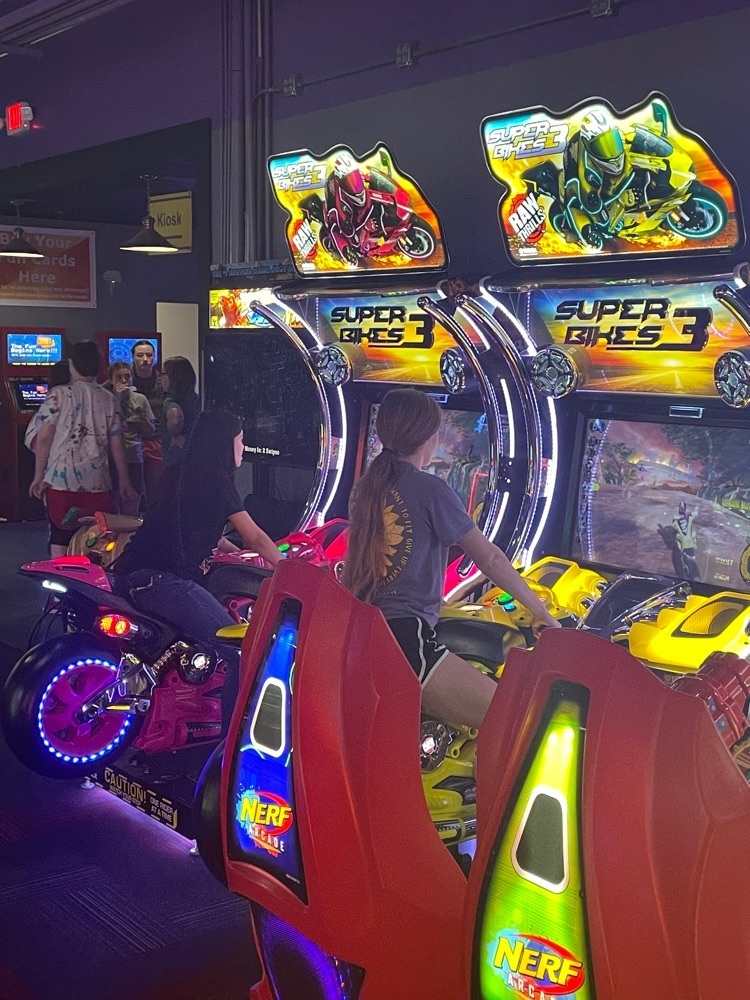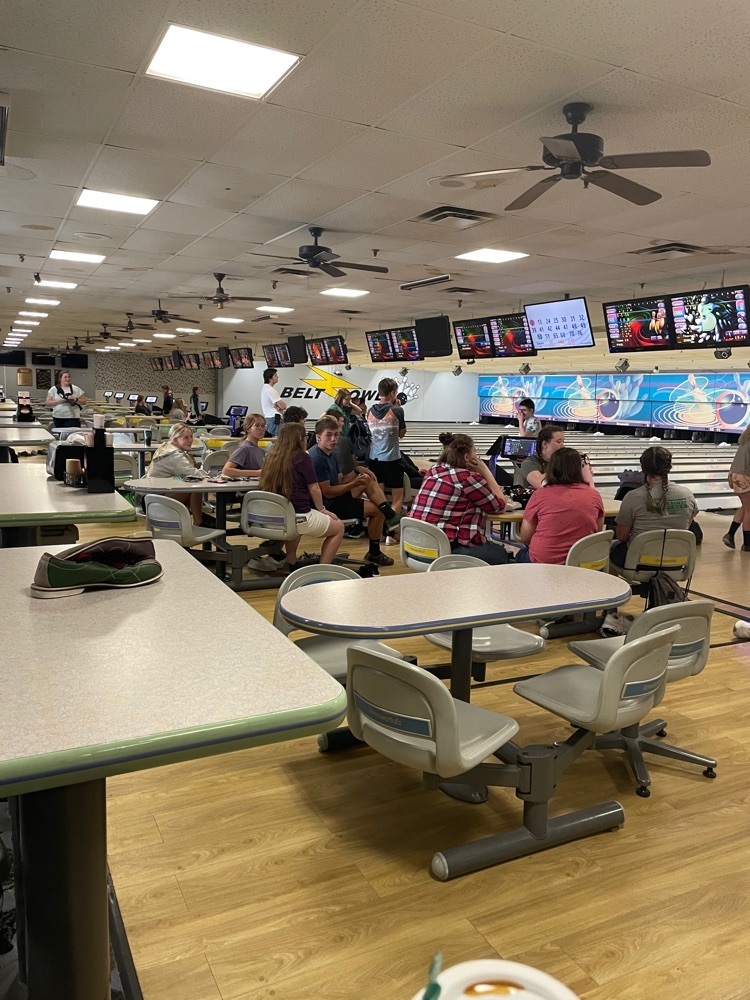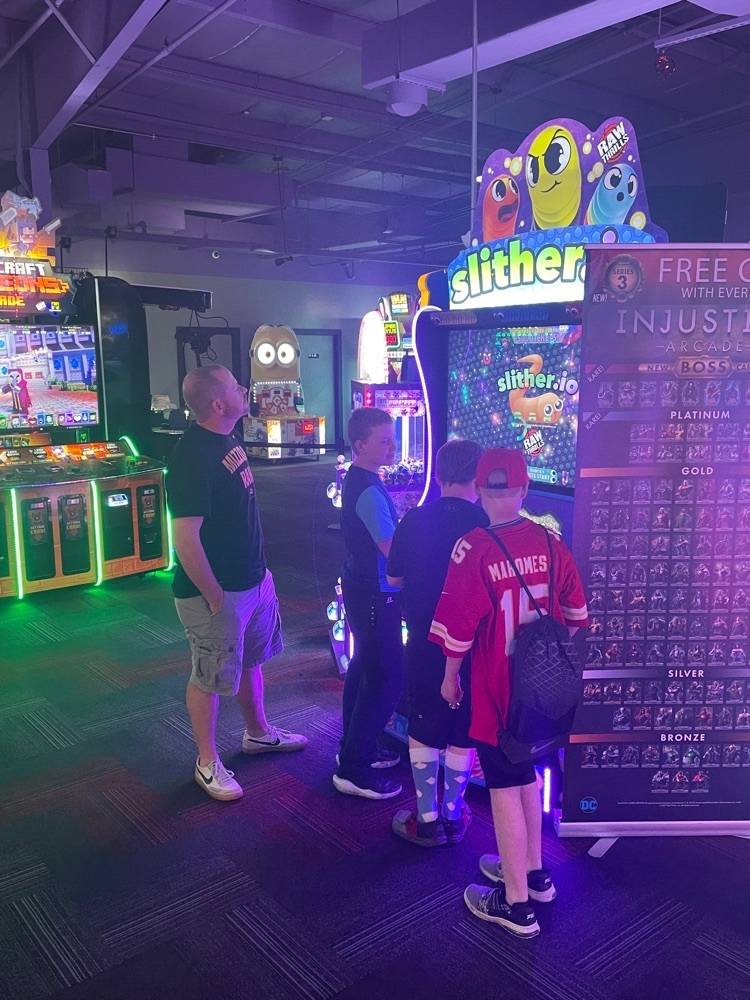 Cadet teacher Garett Owens had his last day with the 2nd grade class.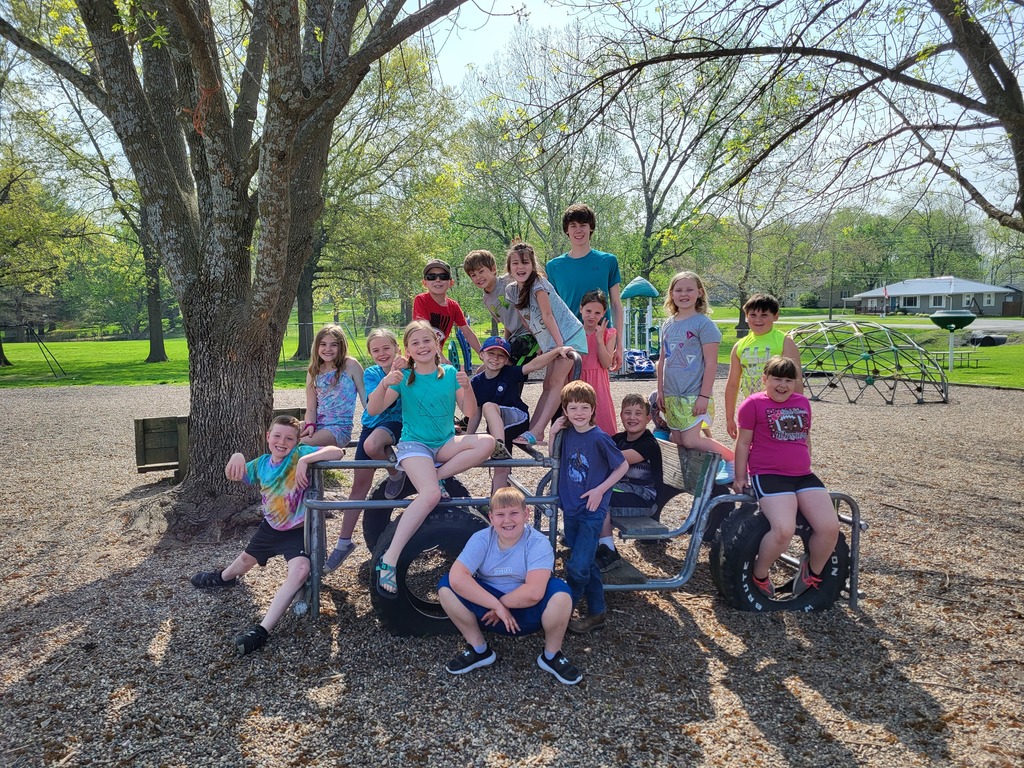 Congratulations Nate Doolittle and Garrett Phillips for making it to the state golf tournament!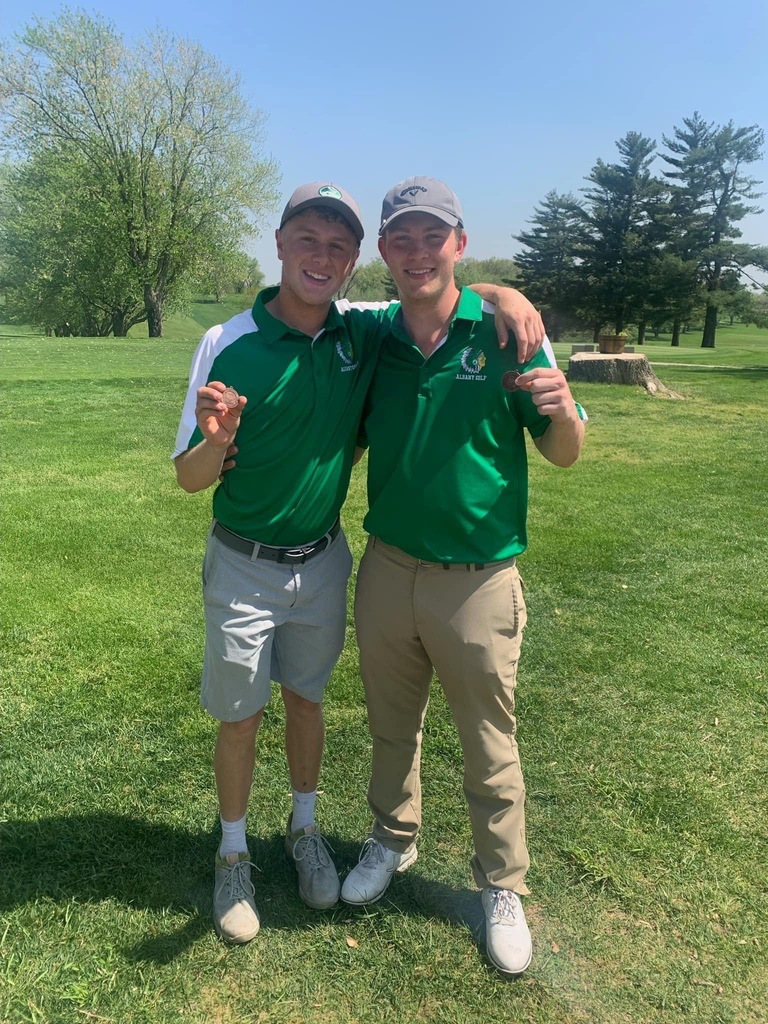 High School Track and Field Sectional Qualifiers: Girls Keylee Siddens- 2nd 100m Hurdles Abby Troncin- 1st triple jump and 1st long jump 4x100- 3rd 4x200- 3rd Boys Porter Davis- 4th 100 Truman Runnels- 3rd Discus 4x100- 2nd school record 4x200- 3rd

District Track and Field Schedule May 7th King City High School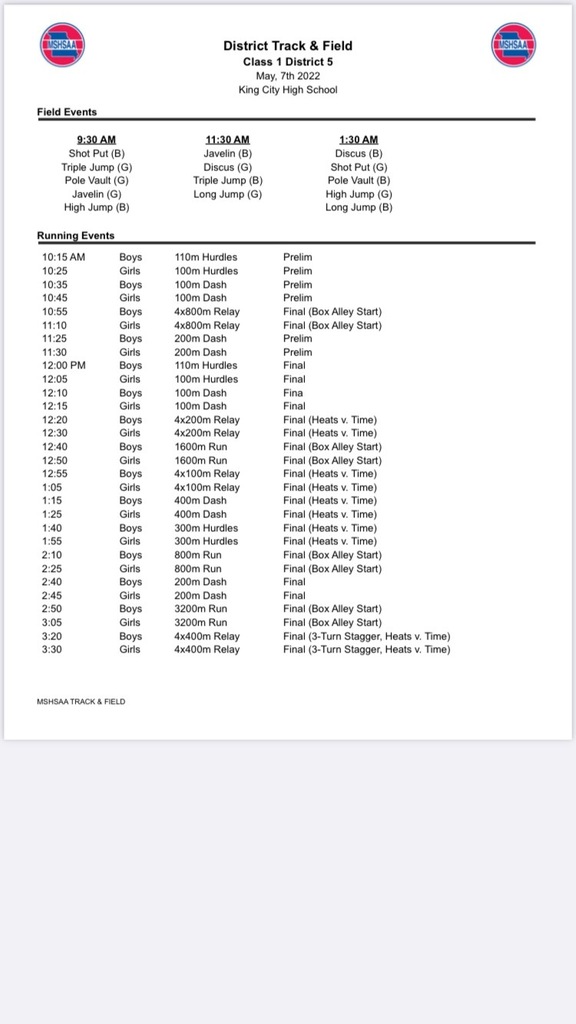 Happy National School Lunch Hero Day to these four gems! We are beyond blessed to call them ours and appreciate the delicious food they serve each day!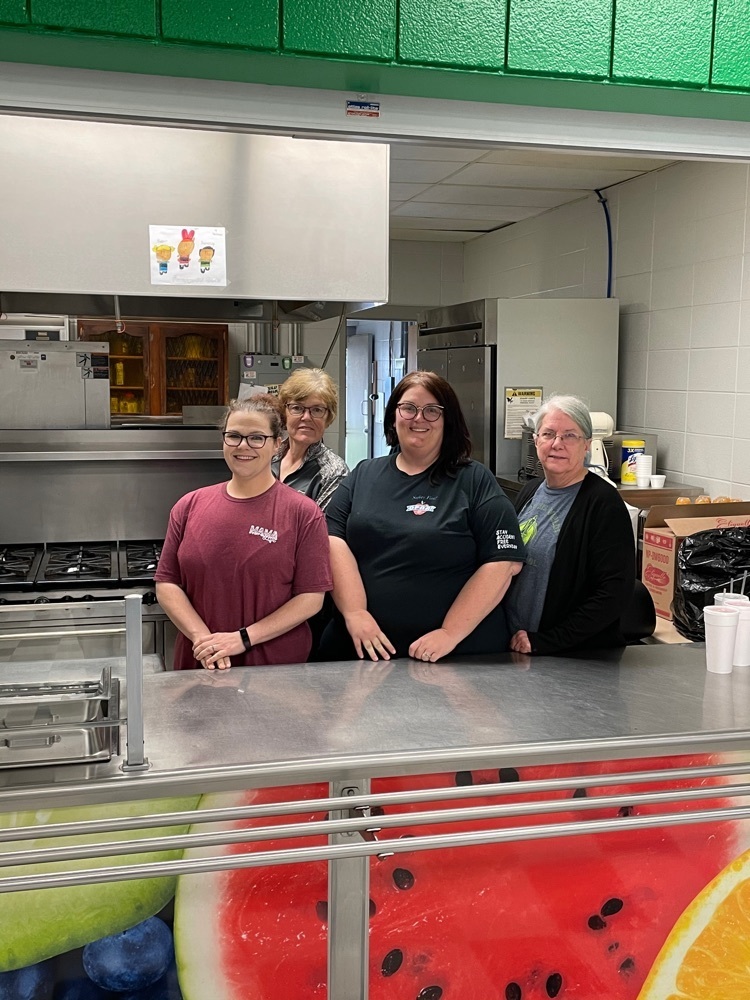 These hardworking members of the Albany R-III Yearbook Staff enjoyed some Mexican food today! Thanks for all of your hard work and dedication this year. Thank you Mrs. Thurm for taking them!