Our phones are temporarily down, sorry for the inconvenience. Please email Mary at
mnoble@albany.k12.mo.us
if you need something. Thank you!
VEG has free meals for birth to age 18 through June 16. Breakfast is from 7:35-8:00. Lunch is anytime between 10:45-12:10. Thank you!

May's Student of the Month award winners for the word Patience. Arleigh Hall is very patient with a classmate. She helps to make sure he is doing the right thing, and she doesn't get upset when she asks more than once for him to do something. She includes him in all our class activities. Gracie Gilbert is always so patient walking in the hallway with her classmates, and in the classroom working with other students.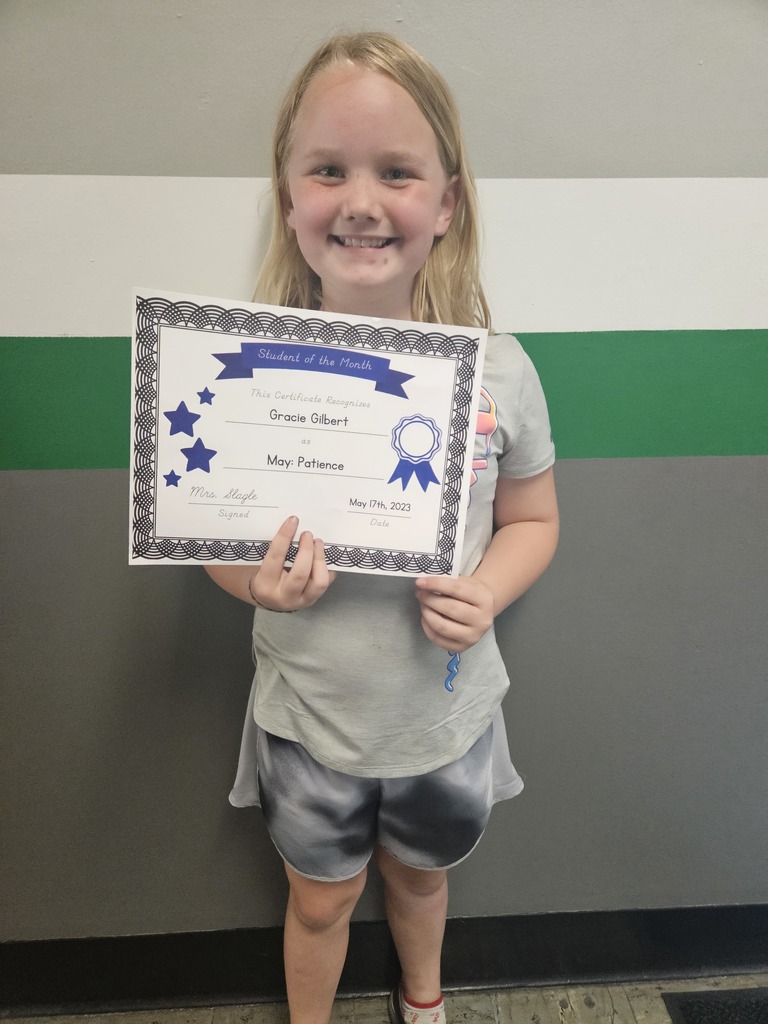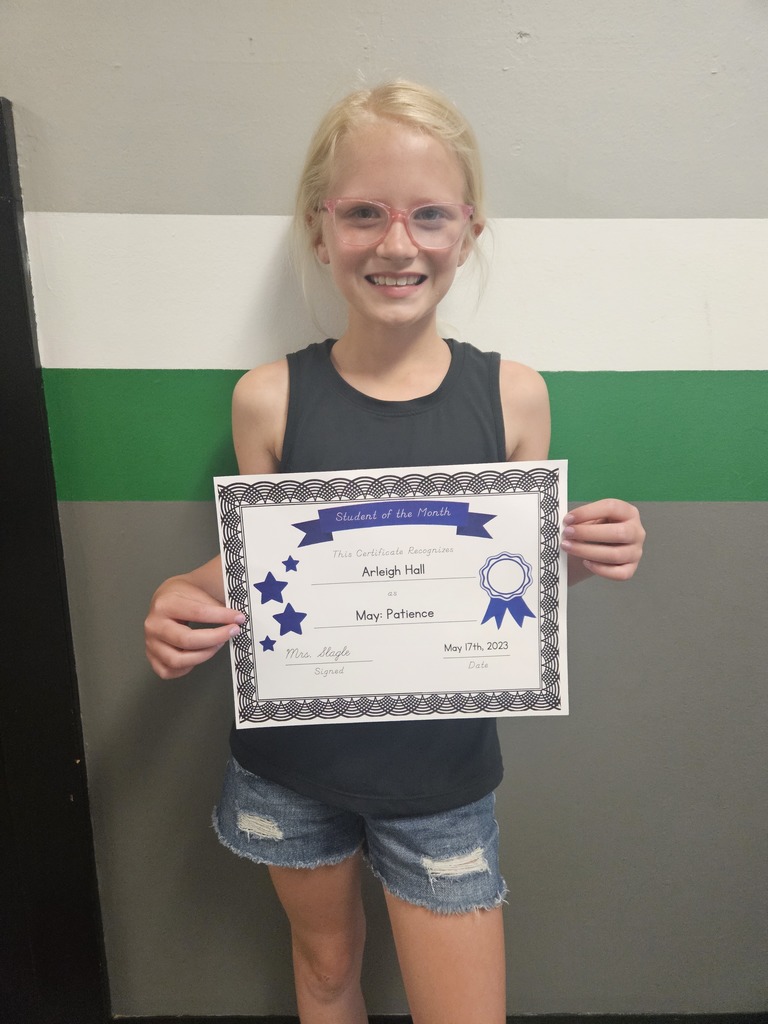 Got plans? Cancel them because the Warriors are headed to the District 16 championship game tonight against the Maysville Wolverines!!! Grab your friends and make your way to Maysville this evening to cheer on the boys in green as they try to secure their first district championship in program history! First pitch @ 5:30. LOUD AND PROUD, A-TOWN!!!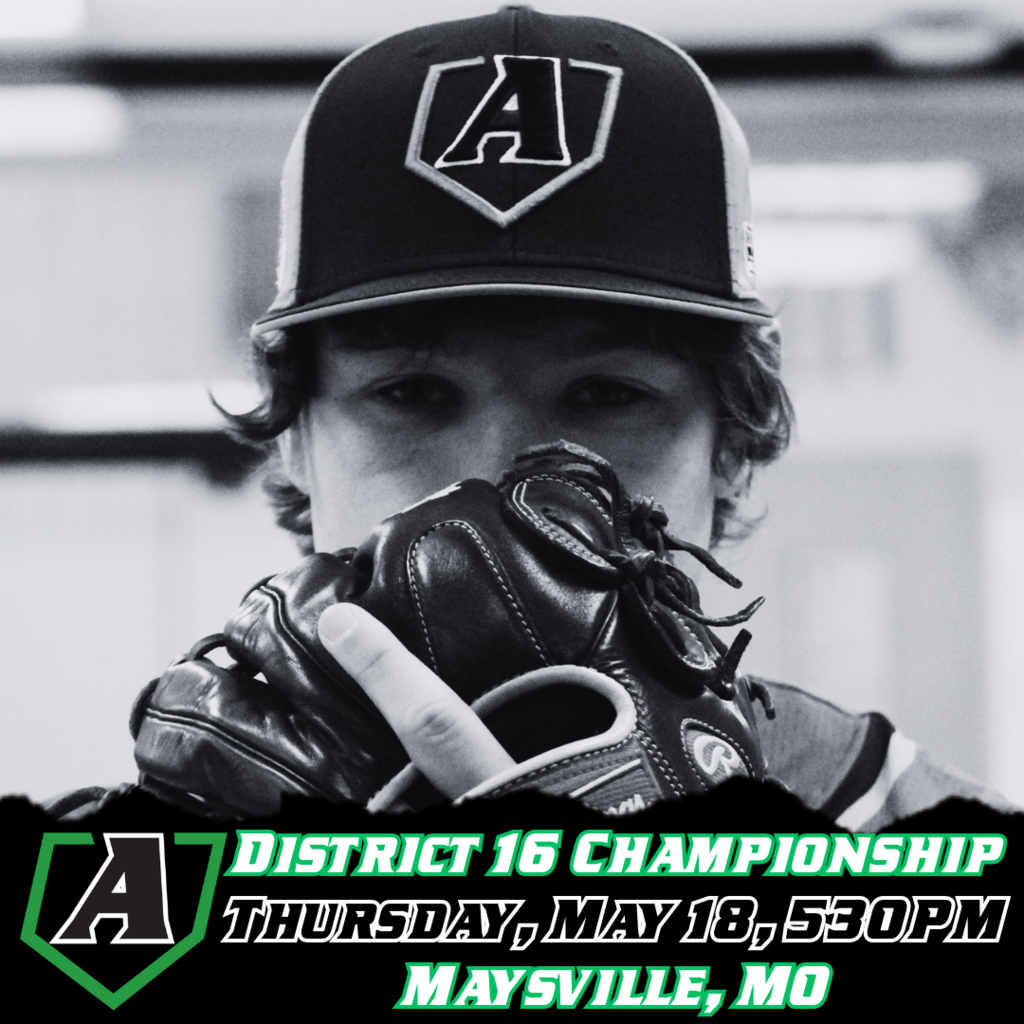 The Warriors punched their ticket to the District Championship game with a great team victory over Northeast Nodaway, 6-1, Wednesday evening. Chase Cline was brilliant on the mound while Truman Runnels handled things offensively for the Warriors.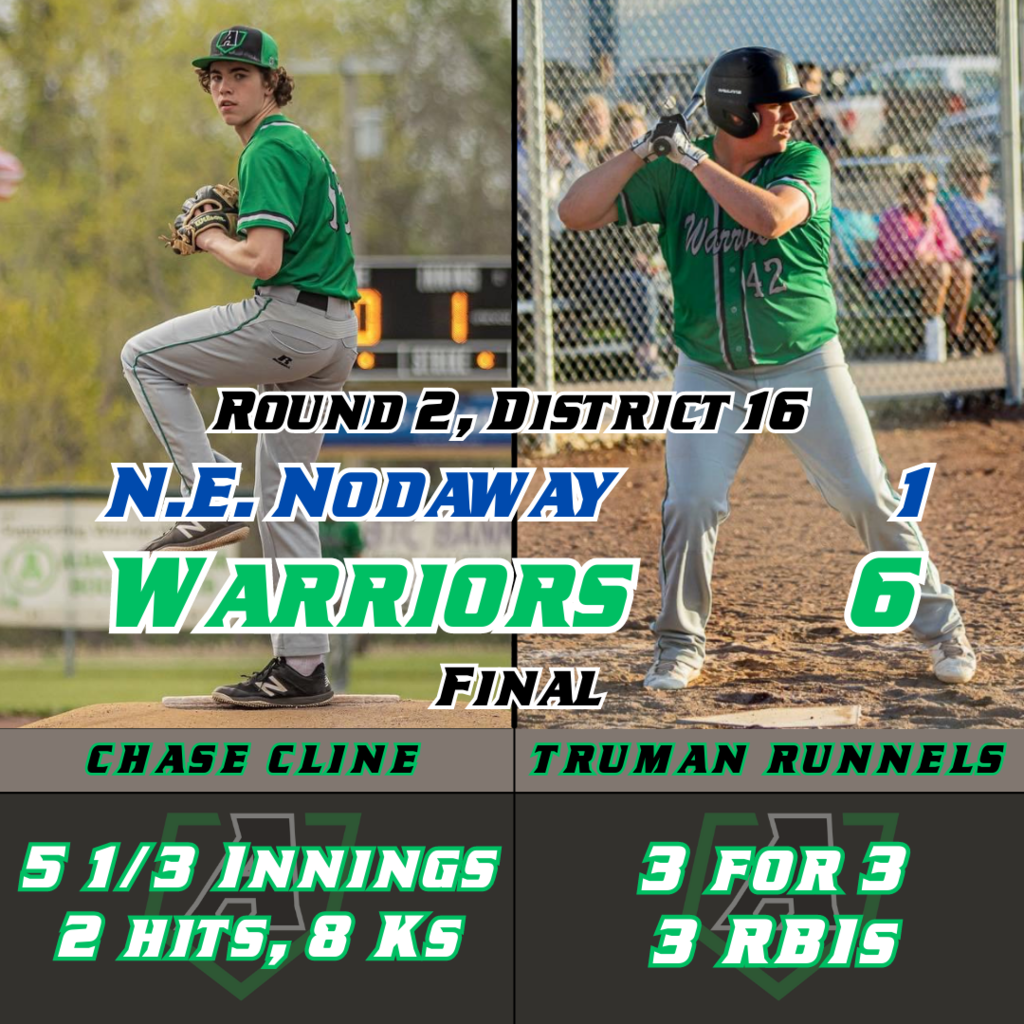 The Warriors are all set to take on NE Nodaway Wednesday night in round 2 of District 16 action! First pitch @ 7 PM in Maysville. Come on A-Town, let's show up LOUD and PROUD! A-L-B!!!

We want to thank our community partners Johnson Controls for providing a pizza luncheon and the Albany Rotary Club for hosting the c/o 2023 cook out. AMSHS is so appreciative for your support. Albany is a great place to be! #Warriorstrong

Congrats to our State Track qualifiers!!! #WarriorStrong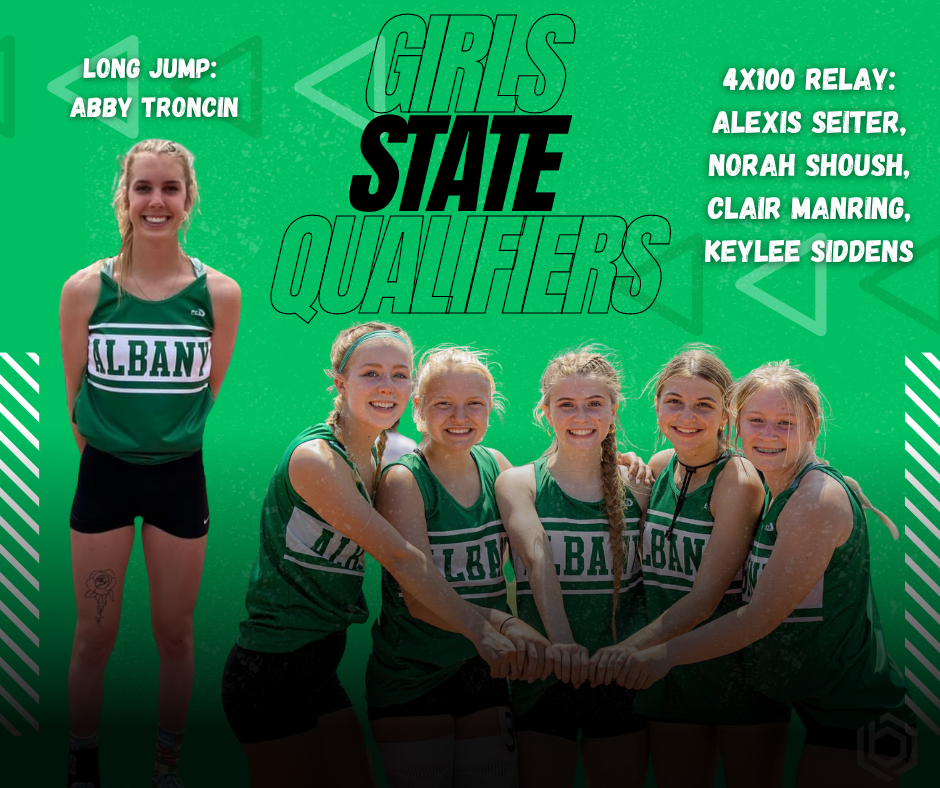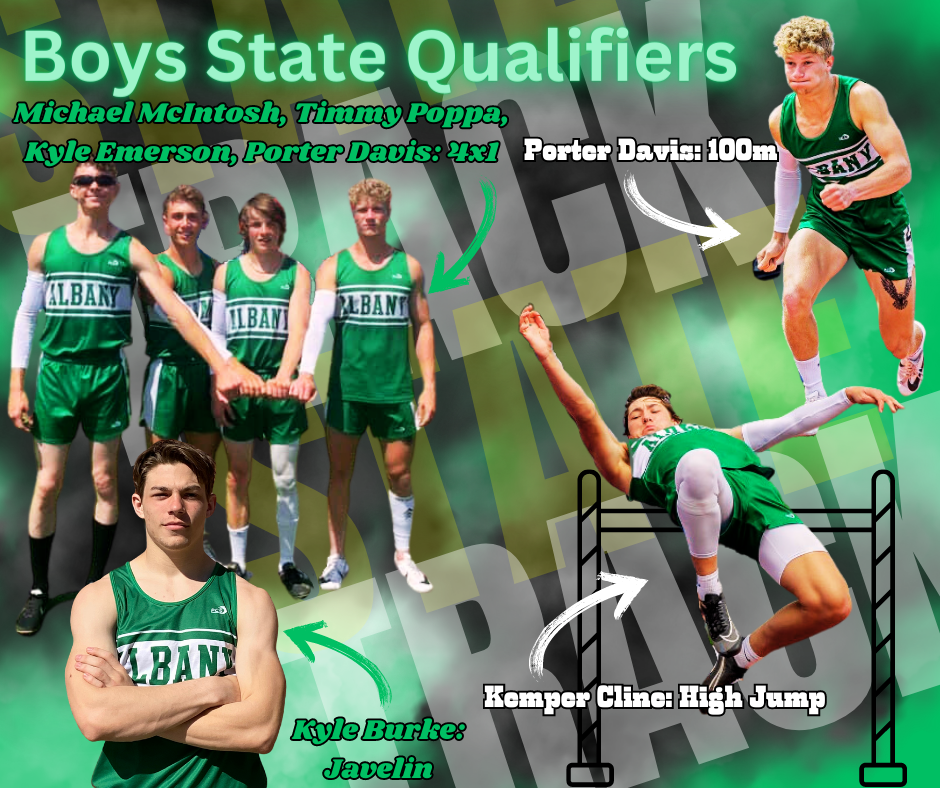 Tonight's district baseball game vs. N.E. Nodaway has been postponed to tomorrow night at 7:00.
Early Childhood Track & Field Day is canceled today. If you would like to join your child for lunch, they will have a "picnic" lunch in the classroom.

AHS Cheer fundraiser next weekend!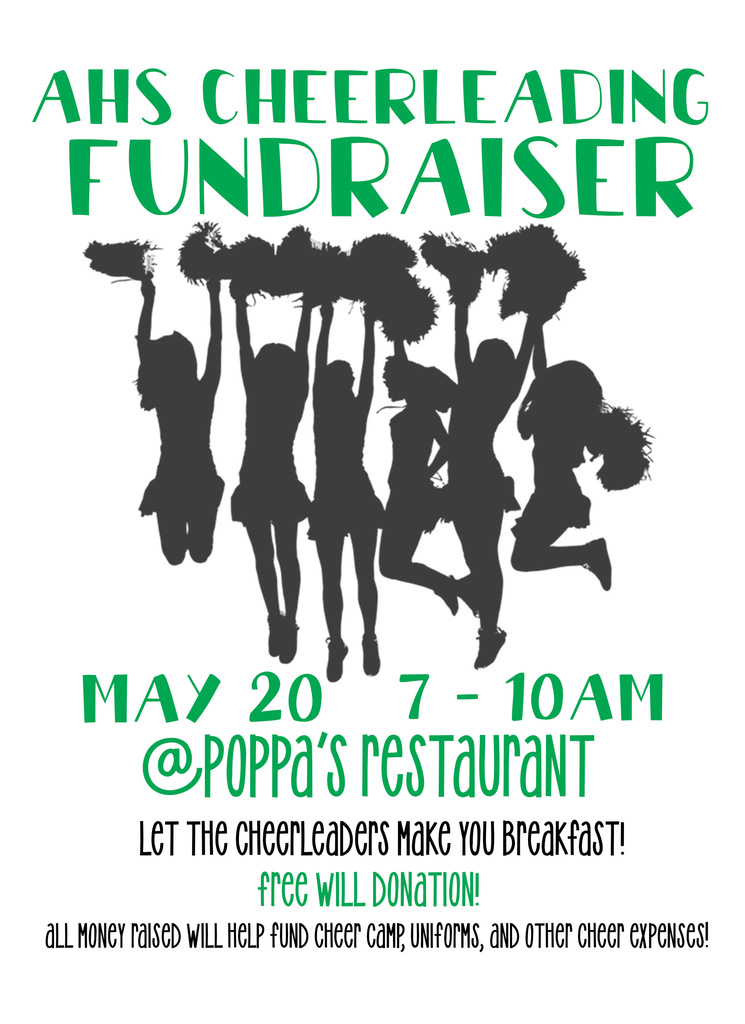 Congrats to Kemper Cline, Daulton Worrell, Jerrid Bunten, Chase Cline, and Truman Runnels on their selection to the GRC-West All-Conference Team! #WarriorPride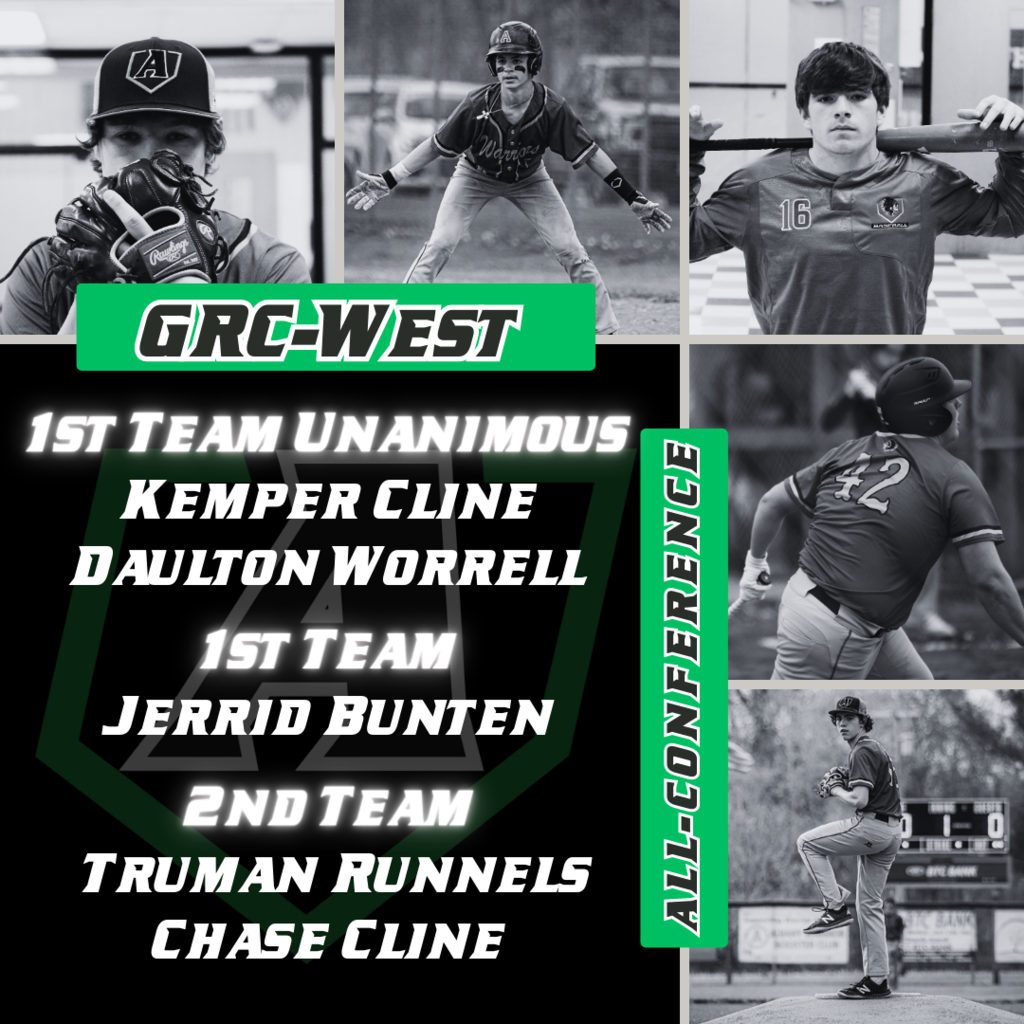 AHS Commencement tonight at 7PM in the HS Gym. Seniors need to be in Mr. Smith's room at 6PM. Call time for band is at 6:15PM.
3rd-5th grades are 30 minutes from VEG.

Shoutout to our Sectional Qualifiers and best of luck on Saturday!!! A-L-B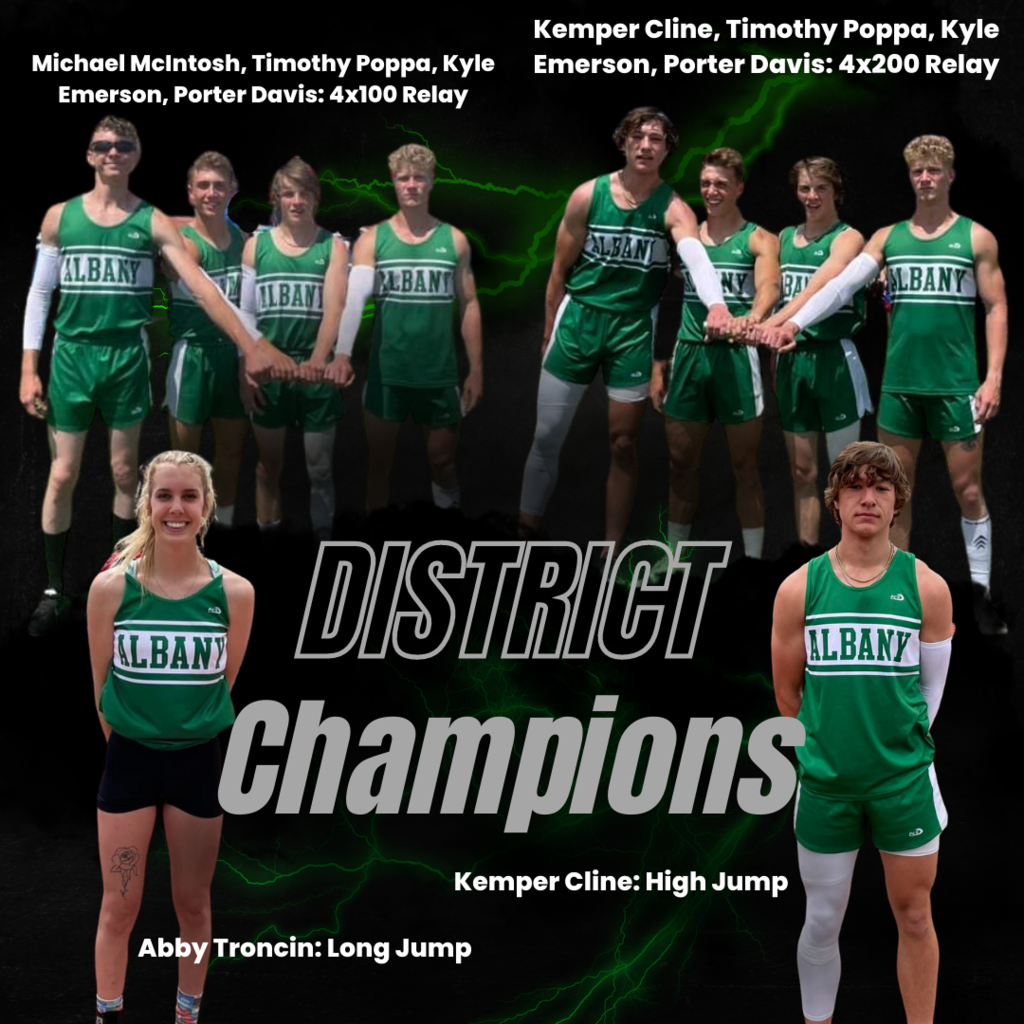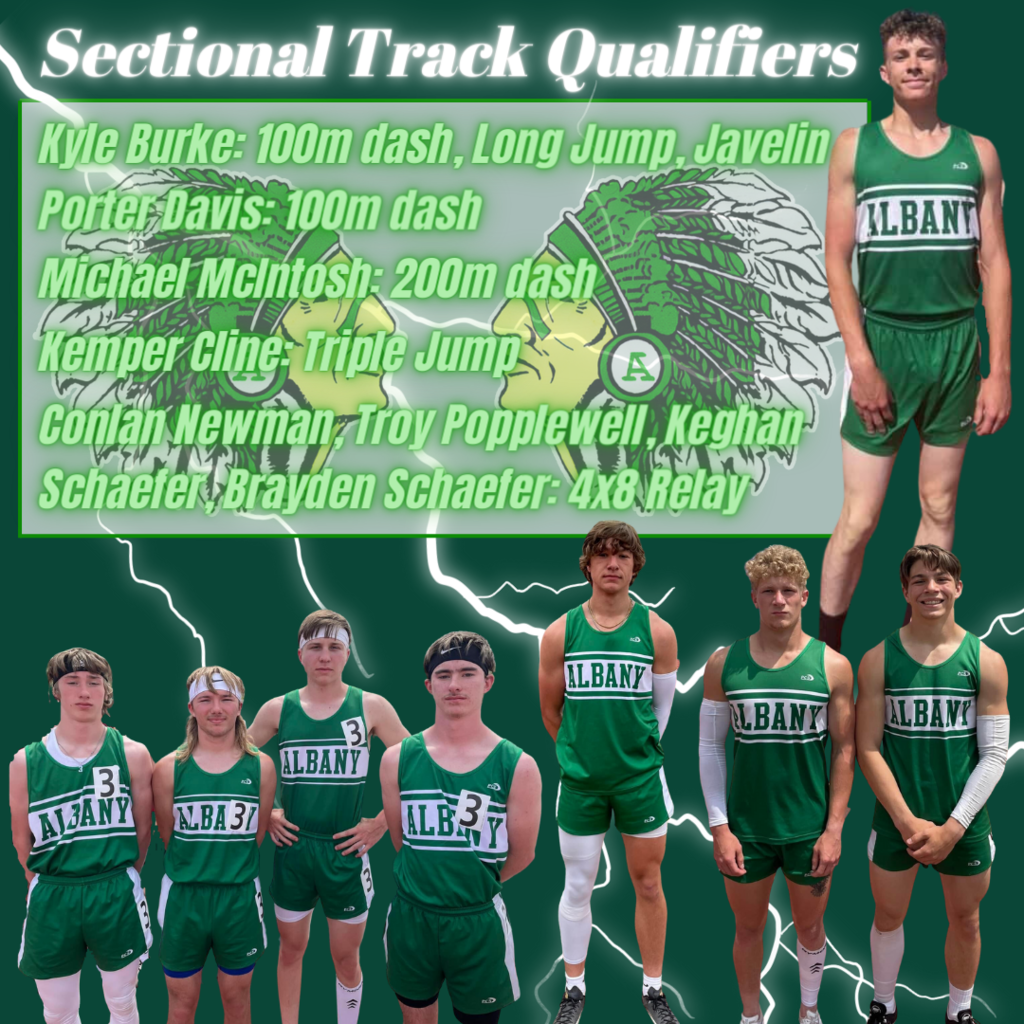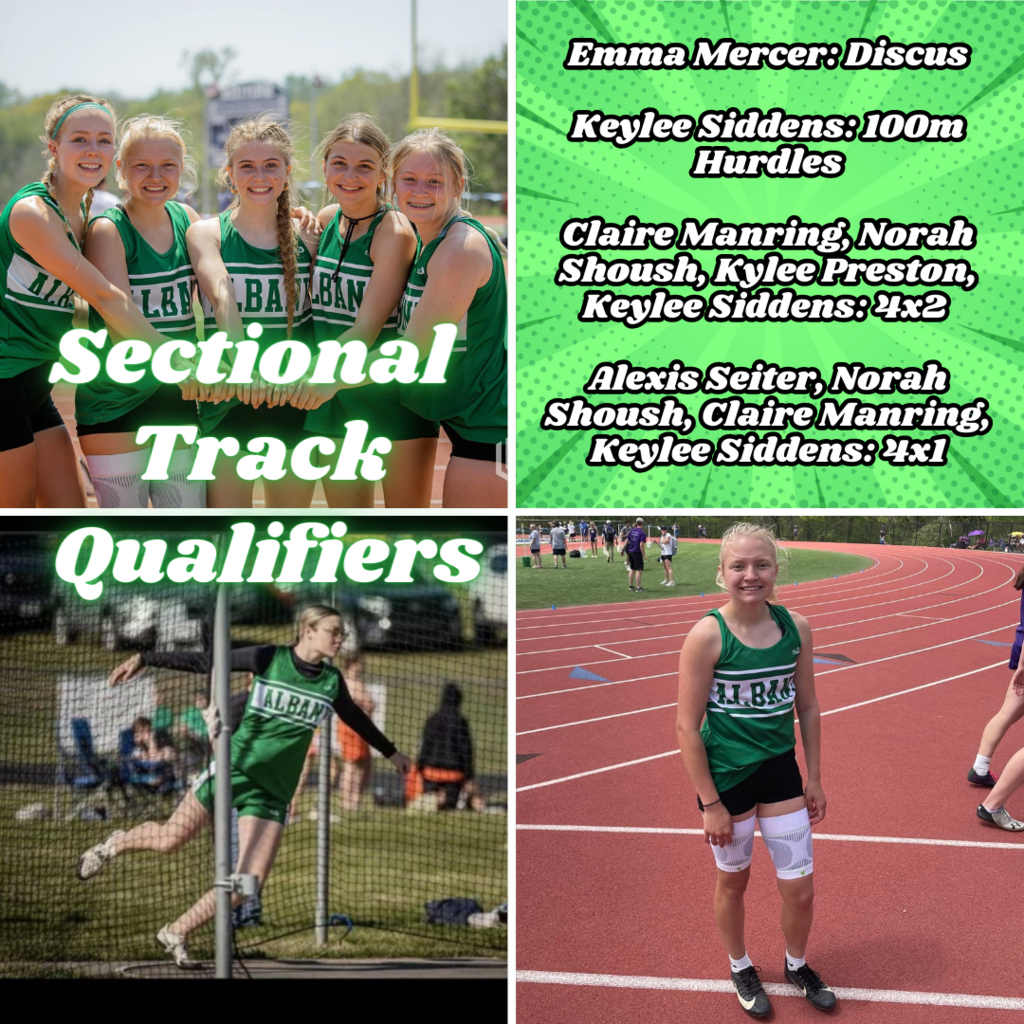 3rd-5th grades will be going to School Day at the K tomorrow. There is a great possibility of rain so please dress accordingly. Umbrellas are not allowed in so if you have ponchos, that would be great! We will leave as close to 7:30 as possible, please make sure students eat breakfast before coming to school. Thank you!

Attn Parents: Scholarship ceremony tonight at 5:30PM in the auditorium (old gym). Baccalaureate will be at 7PM has been moved. It will be at AHS in the auditorium (old gym).
Bus routes will be running 5 minutes early tomorrow morning, 5/11, due to a field trip. Thank you!
VEG Talent Show is Tuesday, May 16th. Grades 3-5 at 8:30 and K-2 at 1:00. There was a typo on the May newsletter. Sorry for the confusion.

May 9th is the Spring Concert for Albany 5th grade, middle school, and high school students. Silent auction and bake sale start at 4:30PM. The AMSHS Art Show will be on display as well. Please come out and support Albany Fine Arts!